Have Apple and TSMC Really Made a Deal?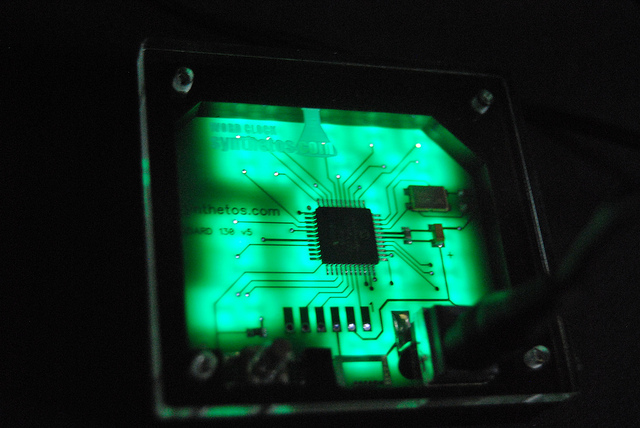 Rumors may be turning into something a little juicier and more real after a report from DigiTimes has claimed that Apple (NASDAQ:AAPL) and Taiwan Semiconductor Manufacturing Co. (NYSE:TSM) have made a production deal that would free the iPhone maker from its dependence on Samsung (SSNLF.PK).
DigiTimes claims to have received information on the deal from industry sources. In the report, TSMC and Global UniChip, its service partner, are reported to have landed a three-year contract with Apple to supply new A-series chips — those seen in iPads and iPhones — on three differently sized process nodes.
The report said TSMC would begin work on A8 chips as early as next month, starting with small-volume production. The company would also dedicate several facilities solely to the production of A-series chips for Apple. This deal would mean good business for TSMC, and it would help Apple separate itself from its rival, Samsung. However, this deal may still be a fiction.
AppleInsider has noted that DigiTimes has a history of reporting on supply chain rumors in the technology industry that turn out to be false. Reports may not always be false, but the possibility still remains that an Apple-TSMC agreement hasn't actually been reached.
Rumors of a possible agreement between TSMC and Apple have been around for years, and it would make sense for Apple to replace Samsung with a different chip supplier. However, it will be difficult to judge the validity of reports that Apple has contracted TSMC until one of the companies confirms it.
Of course, the details DigitTimes offered in its report suggest that July will be a telling month. If the two companies are in fact working together, TSMC will be working on A-series chips in July. If it doesn't begin work on the chips, it can be assumed that the two companies haven't actually entered a business arrangement.
With Apple's stock struggling, the deal might actually be a good move for the company. It would show that Apple is no longer tied to its main competitor, and the development of new chips could hint at new products down the road that could excite investors.
For TSMC, the deal could also have a positive effect. Having a steady customer of chip-making services certainly wouldn't be a bad thing. The company's stock rose steadily for most of the day Monday, though it started out at $16.80 per share, $0.38 below its previous close.
Here's how Apple traded on Tuesday: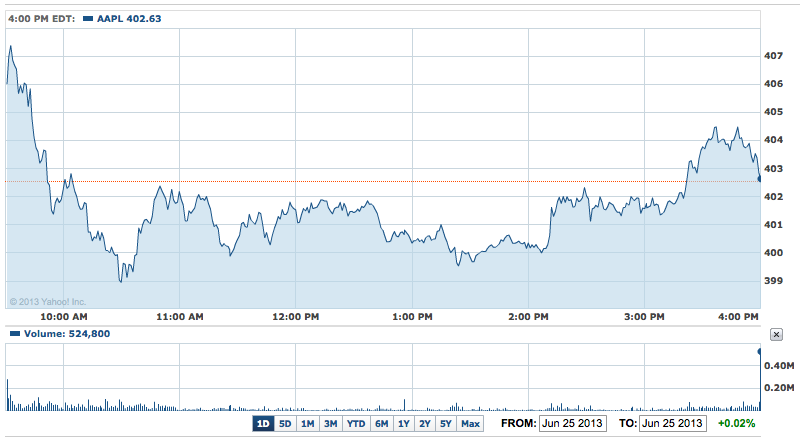 Follow Mark on Twitter (@WallStMarkSheet)
Don't Miss: Is iOS 7 Brilliant or a Sign That Apple Lacks Innovation?