Here are Microsoft's Leaked Plans for the New Surface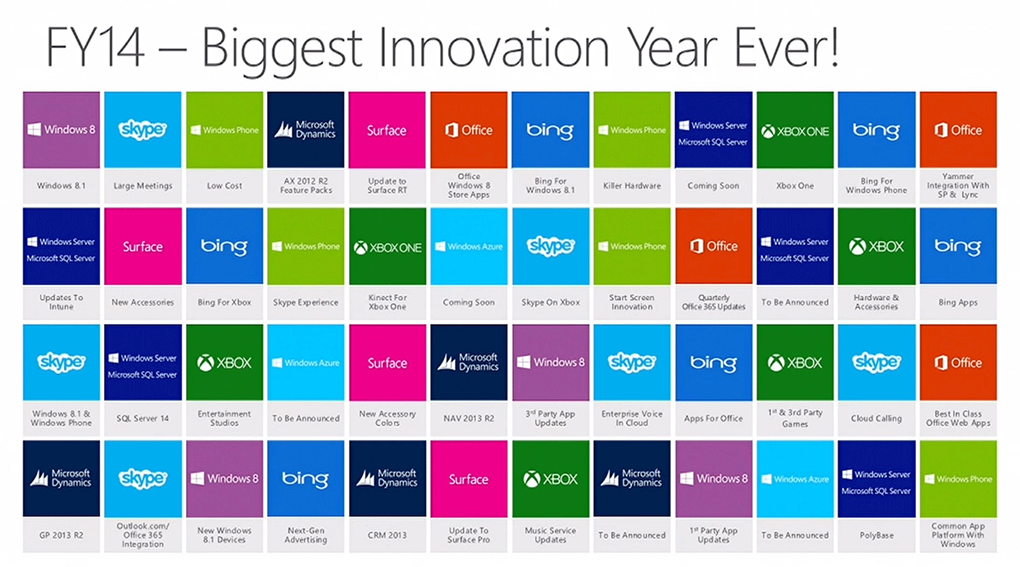 Microsoft Corp.'s (NASDAQ:MSFT) plans for the 2014 financial year continue to be revealed at its Worldwide Partner Conference in Houston this week. During a presentation at the conference — a global gathering of top Microsoft partners — Microsoft Chief Operating Officer Kevin Turner showed one particular slide that detailed the proposed updates and milestones for most of the company's consumer-facing businesses.
Of note on the slide were the boxes labelled "Update to Surface RT" and "Update to Surface Pro", which may suggest Microsoft is planning to release two new models in the next two years. Technology analysts speculate that with Intel's (NASDAQ:INTC) recently released Haswell processors making their way into numerous Ultrabooks, it is reasonable to expect Microsoft may incorporate the technology into the Surface Pro in the near future.
However, Turner's slide and comments in relation to the Surface RT were more vague. Recent reports from numerous analysts and sources suggest that Microsoft is planning to rejuvenate its Surface RT with a Qualcomm (NASDAQ:QCOM) processor in late 2013. According to The Verge, Microsoft has been testing Windows RT 8.1 Surface devices with Qualcomm's Snapdragon 800 processor. The chip includes integrated long-term evolution connectivity, suggesting Microsoft may be planning to introduce a Surface with mobile broadband support.
The boxes "New Accessory Colors" and "New Accessories" for Surface on Turner's presentation slide also sparked interest at the conference. Microsoft hinted during a Surface Ask Me Anything session on Reddit earlier this year that the company's future Surface covers may charge the tablet. During the session, the company ruled out a first-party dock but dropped hints of  "future peripherals that can click in and do more."
The company representative went on to discuss that the new connector plates found at the bottom of the Surface Pro were not placed there by accident. "At launch we talked about the accessory spine and hinted at future peripherals that can click in and do more,"  a Surface spokesperson said. "Those connectors look like they can carry more current than the pogo pins, don't they?"
The connector on the Surface Pro is different from the Surface RT: It includes extra points of contact, making it capable of carrying a stronger current. Microsoft didn't give  much away when questioned during the session about an external battery or introducing a thicker keyboard cover featuring an extra battery.
Don't Miss: Will Nokia's New Smartphone Measure Up to Its Rivals?