Here Are the Movies and TV Shows Leaving Netflix on January 1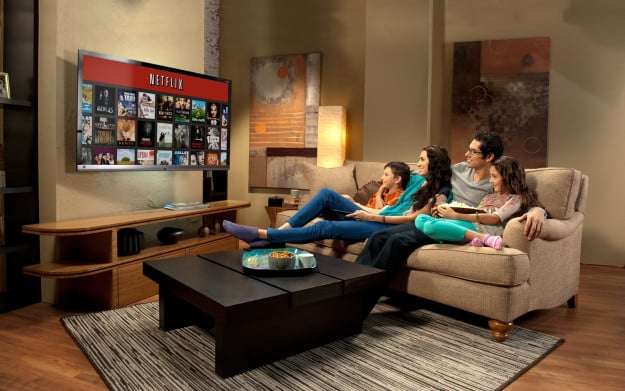 A plethora of movies and TV shows will be taken off popular streaming service Netflix (NASDAQ:NFLX) in the next week, according to a Reddit post listing all the content set to be deleted in the U.S. market on January 1.
This list is not officially from Netflix. Instead of releasing a full list of the titles that will expire at a given time, the service puts an expiration date under each title set to be taken down. A Netflix spokesperson told CNET that adding and deleting content from the service is a regular part of Netflix's operations as the site gains and loses streaming contracts. CNET reviewed each film and found that all the titles on the Reddit post will be gone by January 4 at the latest.
The TV shows leaving on January 1 are the original Dark Shadows, Saturday Night Live The 2000s, Mr. Bean, The Kids in the Hall, and Perfect 10 Model Boxing (Volume 1). Among the 84 different movies being taken down are Roman Holiday, Braveheart, Capote, and Killer Klowns from Outer Space.
Netflix lovers needn't fret too much about the new year, as some new content is coming to the service in the near future as well. A highly-anticipated spin-off of Breaking Bad called Better Call Saul is coming to the service soon, and will likely be heavily watched by many Breaking Bad enthusiasts.
Though 2015 is still far away, Netflix users also have content from a huge deal Netflix cut with Disney's (NYSE:DIS) Marvel Entertainment that will bring the wildly popular Marvel superheroes to Netflix. The deal will make the all Marvel action movies available to stream on Netflix, plus four brand-new original series of thirteen episodes each involving Marvel heroes Daredevil, Jessica Jones, Iron Fist, and Luke Cage.
Netflix updates and removes content from its service regularly, so although some favorites are being removed with the new year, more movies and shows will be added soon. If any of the content on Reddit's list is on your to-watch list, you'd better get streaming before this Wednesday.
More From Wall St. Cheat Sheet:
Follow Jacqueline on Twitter @Jacqui_WSCS