Here Is Google Exec Eric Schmidt's 2013 Paycheck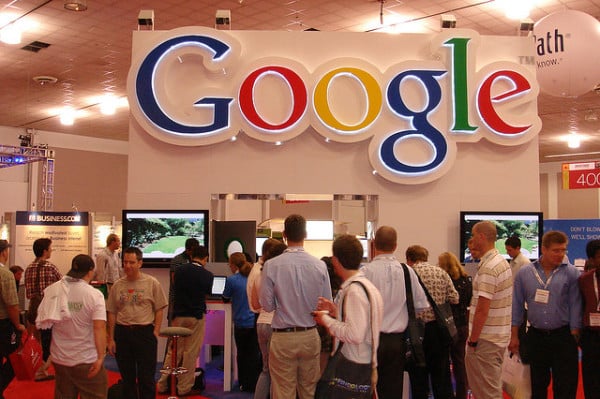 Google (NASDAQ:GOOG) Chair and former CEO Eric Schmidt was given $100 million in stock and a $6 million cash bonus "in recognition of his contributions to Google's performance in fiscal year 2013," said a filing with the U.S. Securities and Exchange Commission seen by the Wall Street Journal.
The $100 million in restricted stock will be given to Schmidt on Wednesday and will vest over the period of four years beginning in May 2015. The $6 million cash bonus will be granted at the end of the month. According to the Journal, Schmidt made $7.6 million in cash and stock in 2012. Schmidt's bonuses over the last two years are the largest sums he can be given, according to Google's cash incentives rules.
Schmidt made even more back in 2011 when he was still CEO of the company. That role has since been assumed by co-founder Larry Page. In 2011, Schmidt made $100 million after stepping down as CEO and assuming the Executive Chair position at the beginning of the year.
Google has been seemingly unstoppable in recent years, with the stock on the rise constantly as investors show confidence that it has successfully transitioned to mobile. Last week, the company reported fourth-quarter financials that fell in-line with expectations. The biggest problem that Google is facing right now is that its search business on mobile doesn't garner ad space as lucrative as on desktop, which has caused the company's enormous ad revenue to decline. The cost-per-click of Google ads has fallen 11 percent year-over-year. That decline was only slightly remedied by a 31 percent growth in total paid clicks.
Google is coping with this changing landscape by making acquisitions left and right to push the company into new tech territory. Most recently, Google acquired mysterious artificial intelligence company DeepMind at the end of last month. The company also recently bought Nest Labs, a maker of smart thermostats and smoke detectors to get a jump on the growing 'Internet of Things' trend that seeks to connect appliances to the Web.
Other recent good news for Google includes signs that the company's three-year battle with the EU is coming to a close, a sale of the unprofitable Motorola to Chinese tech company Lenovo (LNVGY.PK), and a new patent alliance with Samsung Electronics (SSNLF.PK).
It was reported earlier this week that the company is close to resolving an antitrust investigation from Europe's top watchdog — the European Commission. Commission head Joaquin Almunia reportedly likes of Google's latest set of concessions and will approve them in the coming weeks despite continued protests from Google's competitors that they don't go far enough to reduce the company's search dominance.
Google also recently teamed up with Samsung on a ten-year patent alliance covering all current and future patents from the two companies. The alliance leaves both companies better protected against future patent litigation from their arch-enemy Apple (NASDAQ:AAPL). Overall, Google closed 2013 on a strong note, warranting another big bonus for Schmidt.
More From Wall St. Cheat Sheet:
Follow Jacqueline on Twitter @Jacqui_WSCS