Here Is Why Some Tech Companies Aren't Loving Amazon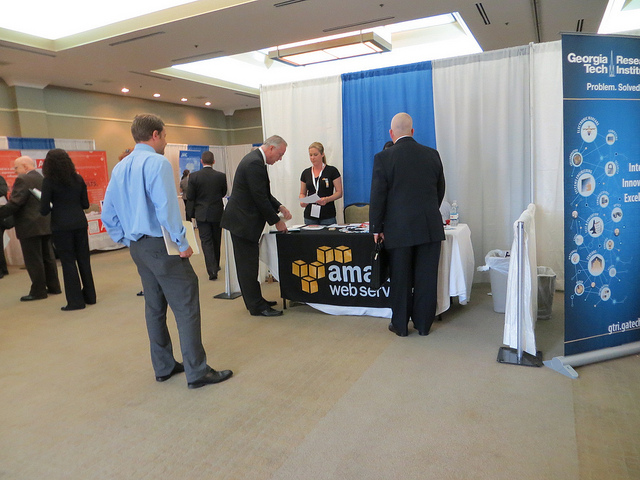 Amazon Web Service, or AWS — the cloud offering segment of Amazon (NASDAQ:AMZN) — announced plans for its WorkSpaces desktop service during Amazon's re:invent conference Wednesday — and its fellows aren't exactly thrilled with the news. So far, similar desktop services have been less than successful, making Amazon executive Andy Jassy's announcement that much more surprising — according to Bloomberg Businessweek. For Citrix Systems (NASDAQ:CTXS), VMware (NYSE:VMW), and Microsoft (NASDAQ:MSFT) — who all have similar services — Amazon's plans are an unwelcome competition.
"Our most frequent request from large customers has been for a desktop solution. There's a big pain point around desktop management — a lot of cost around software, hardware, and administration, and that's only gotten worse with the proliferation of new devices," said Adam Selipsky, Amazon's vice president for marketing, sales, product management, and support.
Those already working in the field of desktop virtualization — Citrix, VMware, and Microsoft, especially — won't be pleased should WorkSpaces capture a significant chunk of the market. Still, Businessweek suggests that some companies not involved in the service will be pleased to reallocate demands. Microsoft has its Desktop Virtualization for Windows Enterprise, and according to Eduardo Fleites — Citrix's vice president — Citrix and VMware are taking on a big part of the industry at present.
"Recently, it's really been Citrix for the most part pushing the move from legacy to desktop virtualization. You add VMware in there as well when you talk about VDI specific," said Fleites, according to Seeking Alpha's transcript of the UBS Global Technology Conference.
"AWS is effectively the juggernaut that Microsoft was, but in market with — at least theoretical — less protection from lock-in. So it follows that they'll be more aggressive from an innovation standpoint than Microsoft was because they'll have to be. Hence the 200 [plus] releases per year. That's how they'll hope to sustain the momentum," said Stephen O'Grady, a Redmonk analyst.
Don't Miss: Will Microsoft's Xbox One Replicate the PS4′s Success?