Here's a Look at the Latest Toys from Dell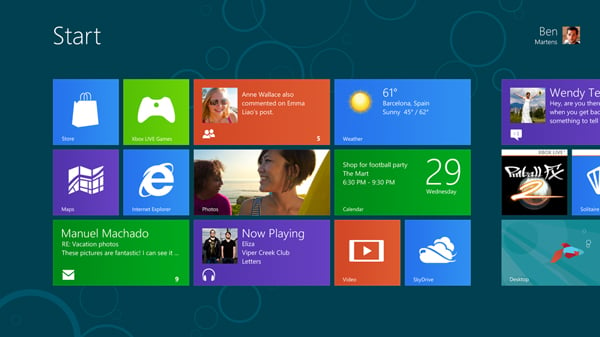 Dell Inc. (NASDAQ:DELL) is jumping on the laptop/tablet hybrid trend, revealing some impressive new touchscreen monitors designed to work with Microsoft (NASDAQ:MSFT) Windows 8.
According to a review from Digital Trends, the monitors come in 20-, 23-, and 27-inch options with HD touchscreen displays. The monitors come with flexible stands, allowing users to take full advantage of their touchscreen capabilities by being able to rotate until they're almost flat so they can be used like a tablet.
Digital Trends said the monitors are a good option for people who don't want to spend $1,000 or more on a touchscreen laptop, but are still interested in exploring the touchscreen options that Windows 8 offers. Starting at $250, the monitors have MHL (Mobile High-Definition Link), DisplayPort, HDMI, VGA, and USB connectivity, so you can connect a laptop or tablet to the screens. The price goes up with size — the 20-inch costing $250, the 23-inch $450, and the 27-inch at $700.
Dell also recently unveiled the new Latitude 7000 laptop, which the company calls "world's most secure Ultrabook, without question." The machine is basically a re-designed version of the XPS 13, targeted towards business customers. Digital Trends gave the device a glowing review, saying that it works not only for business tasks, but is also super secure and durable — something most of us, not just businesspeople, would like in a laptop.
The laptop comes in 12- or 14-inch versions and is available with or without a touchscreen. An Intel (NASDAQ:INTC) Haswell processor gives the devices 8.5 hours of battery life and both sizes weigh under four pounds. The 7000 series laptops start at $1,049 and are due to be released September 12.
Since Windows 8 was designed with touchscreen in mind, having a touchscreen monitor or laptop is the best way to experience the system, and Dell is releasing two highly rated machines that will allow you to do just that. So whether you're looking for a cheaper way to dip into using a touchscreen for Windows 8 or want to throw down a decent chunk of change for a super-secure laptop, Dell's got you covered.
Follow Jacqueline on Twitter @Jacqui_WSCS