Here's a New Problem for Facebook: A Mass User Exodus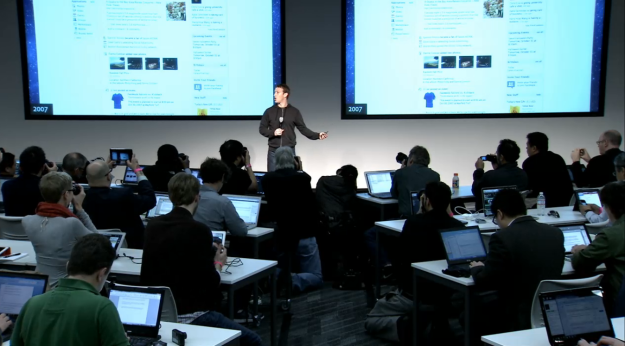 On the financial front, Facebook's (NASDAQ:FB) fortunes are looking modestly better; the social network is preparing to report earnings on May 1, and investors expect revenues to come in 36 percent higher than the year-ago quarter. But growth may face additional problems in coming quarters. Ever since its debut on the Nasdaq, investors have wondered when and how Facebook will monetize its huge user base. Now, further problems loom on the horizon, as independent data suggests that the company has lost millions of users over the past few months in some of its biggest markets.
Facebook lost 6 million users in the United States in the past month — a decrease of 4 percent — according to the analyst firm SocialBakers. In the United Kingdom, the social network's user count dropped by 1.4 million, a drop of 4.5 percent. Even worse, the declines have been sustained. In the last six months, Facebook has lost close to 9 million monthly visitors in the U.S. and 2 million in the UK. Users are also leaving in Canada, Spain, France, Germany, and Japan — regions where Facebook has historically commanded its biggest followings.
"The problem is that, in the US and UK, most people who want to sign up for Facebook have already done it," Ian Maude, a new media specialist at Enders Analysis, told the Guardian. "There is a boredom factor where people like to try something new. Is Facebook going to go the way of Myspace? The risk is relatively small, but that is not to say it isn't there."
Compared to Facebook, alternative social networks have seen surges in popularity with younger age groups. For example, before the social network acquired Instagram for $1 billion last year, the photo-sharing service had attracted 30 million users in 18 months. Path — a mobile phone-based social network created by former Facebook employee Dave Morin, which restricts its users to 150 friends — currently adds 1 million users per week. In total, the Path user base has topped 9 million.
In South American countries, including Brazil, monthly visitors are still rising, but in developed markets, other Facebook trackers have recorded declines as well. Using an algorithm that interfaces directly with Facebook software, analysts at Jefferies have determined that "user levels in [the first quarter] may have declined from peak," according to a research note acquired by the Guardian.
The number of minutes Americans spend on the social network seems to be dropping as well; the average in December 2012 was 121 minutes, but by February that figure had dropped to 115 minutes, according to comScore. Facebook itself has acknowledged that the time spent on its platform is declining, because the time people spend in front of personal computers is decreasing rapidly as smartphone and tablets become the favored computing tool. Comparatively, the time users spend on Facebook's smartphone platform has doubled in the past year, but that growth is not guaranteed to compensate for decreasing desktop usage.
The problem is advertising; mobile advertising brings in much less money than desktop advertising, and that is an issue that Facebook is anxious to address. When the social network reports earnings this Wednesday, its mobile revenue will be a segment that shareholders will be particularly interested to examine.
Don't Miss: Spending Cuts Hold the Answer for LinkedIn.