Here's Even More Bad News for Twitter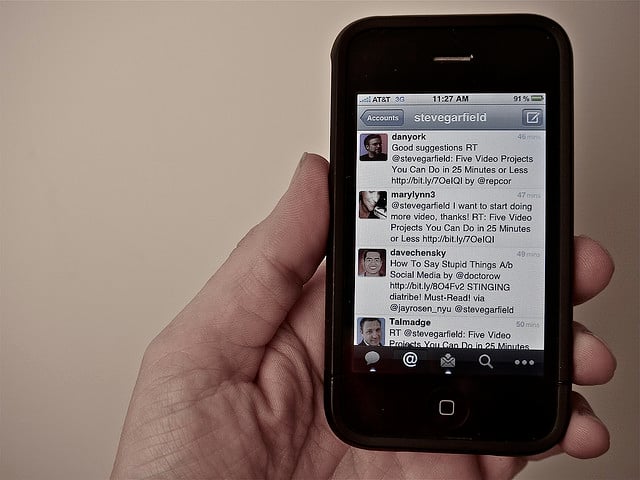 According to a new study released by the Pew Research Center, Twitter (NYSE:TWTR) lags behind Facebook (NASDAQ:FB), LinkedIn (NYSE:LNKD), and Pinterest in usage among online adults.
In 2013, 71 percent of online adults reported using Facebook, up from 67 percent who reported doing so in 2012. LinkedIn was used by 22 percent of online adults in 2013, followed by Pinterest, with 21 percent. Twitter came in third at 18 percent, just above Facebook-owned Instagram, which was used by 17 percent of online adults in 2013.
Overall, the study found that 73 percent of online adults use at least one social network of some kind. Forty-two percent reported using multiple social networks.
Twitter also came in third for the percentage of users who log in daily. Pew Research found that 63 percent of Facebook's users log in to the site at least once a day, and 40 percent log in multiple times per day. Next came Instagram, with 57 percent of the photo-sharing site's users logging in once a day and 35 percent doing so more than once each day. Twitter sees 46 percent of its users log in every day, with 29 percent checking the site more than once per day.
The study also measured which sites are most likely to be used by people who choose to only use one social networking site. Eighty-four percent of respondents who only use one social network said Facebook was their site of choice. Eight percent of those users said they only use LinkedIn, 4 percent Pinterest, and 2 percent each for Instagram and Twitter.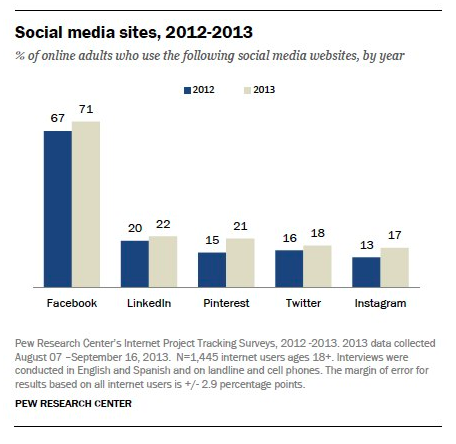 The data further support those who have called Twitter's high stock price into question as of late. The microblogging site had a highly anticipated initial public offering on the New York Stock Exchange in November, but for now, at least, the numbers don't seem to suggest that Twitter will become the next Facebook. Several analysts have also called into question Twitter's high valuation.
Twitter's stock has been surrounded by red flags since its IPO. In its S-1 prospectus — a document the company filed with the U.S. Securities and Exchange Commission detailing its business ahead of the offering — Twitter reported a net loss of $133.9 million for the nine months ended September 30, up from $70.7 million in the year-ago period. Although revenue is growing rapidly, climbing 106 percent for the nine months ended September 30 to $422.2 million, earnings are expected to remain negative through 2014.
Facebook's success has shown that it's possible to successfully monetize a social media site without alienating users, but Twitter has a long way to go before proving it can replicate that success.
More from Wall St. Cheat Sheet:
Follow Jacqueline on Twitter @Jacqui_WSCS