Here's How Apple Will Make the iPhone Your Wallet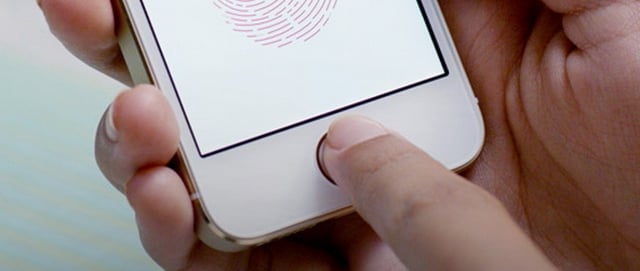 While it has been over a year since Apple's (NASDAQ:AAPL) interest in an iPhone-based payments service was made apparent in a patent filing, the Cupertino-based company has made several other moves since then that appear to have laid a solid foundation for turning the iPhone into an e-wallet. As recently noted by Bill Hardekopf at The Christian Science Monitor, there are four key components that Apple must have in order to build a successful iPhone-based payments service.
First, Apple needs a substantial database of users' credit cards in order to make the venture worthwhile. According to a transcript of Apple's recent earnings call provided by Seeking Alpha, Tim Cook stated, "We now have an almost 800 million iTunes accounts, most of these with credit cards." While not all of the iTunes accounts are linked to credit cards, even a conservative estimate would put Apple's total number of credit card-linked accounts in the neighborhood of 400 million, which is still about twice as many active user accounts held by e-commerce giant Amazon (NASDAQ:AMZN). If Apple were to create an intuitive, secure payments app for iOS, it could easily convert its iTunes accountholders into a readymade user base for a mobile payments service.
Second, Apple needs a widely-used mobile device to function as an e-wallet. According to comScore's latest data from its MobiLens and Mobile Metrix services, Apple's iPhone had a 41.4 percent share of the U.S. smartphone market during the three-month period ending in March. Last quarter, Apple sold 43.7 million iPhones, a record for the March quarter. Needless to say, it appears that Apple already has the second component for an iPhone-based payments system.
Third, Apple needs security measures to protect users' sensitive financial data. When Apple released iOS 7 last September, it introduced a theft deterrent feature known as Activation Lock. According to Apple, this feature prevents thieves from disabling the Find My iPhone application even if the phone data is erased. It also requires the owner's Apple ID and passcode in order to reactivate the phone. Although the ability to authenticate payments via the Touch ID fingerprint scanner is currently only available for items bought via the iTunes Store, Apple could also expand the use of biometric authentication as an extra layer of security for other retailers and businesses.
Cook hinted at the possibility of a Touch ID-enabled payments service in a recent interview with The Wall Street Journal. "We already have people using Touch ID to buy things across our store, so it's an area of interest to us," Cook told The Wall Street Journal. "And it's an area where nobody has figured it out yet. I realize that there are some companies playing in it, but you still have a wallet in your back pocket and I do too which probably means it hasn't been figured out just yet."
Finally, Apple needs to put a near field communication (NFC) chip or similar technology in the iPhone in order to enable wireless payments for retail transactions. Although Apple has yet to adopt NFC technology for its mobile devices, the iPhone maker already holds at least one patent for an NFC-based retail shopping system. In a patent titled, "Method to send payment data through various air interfaces without compromising user data," Apple outlined a secure mobile payments system that would utilize several different types of wireless protocols, including NFC and Bluetooth. According to The Christian Science Monitor, some analysts have predicted that the iPhone 6 will include an NFC chip.
Since the only component that Apple is missing for its iPhone-based payments service is an NFC chip, the next iPhone launch may also signal the beginning of a new mobile payments system. In a recent research note, Piper Jaffray analyst Gene Munster predicted that Apple would likely release several new products and services in the second half of 2014, including "the watch, TV, and mobile payments."
Follow Nathanael on Twitter (@ArnoldEtan_WSCS)
More From Wall St. Cheat Sheet: