Here's How BlackBerry Is Setting the Stage for Privatization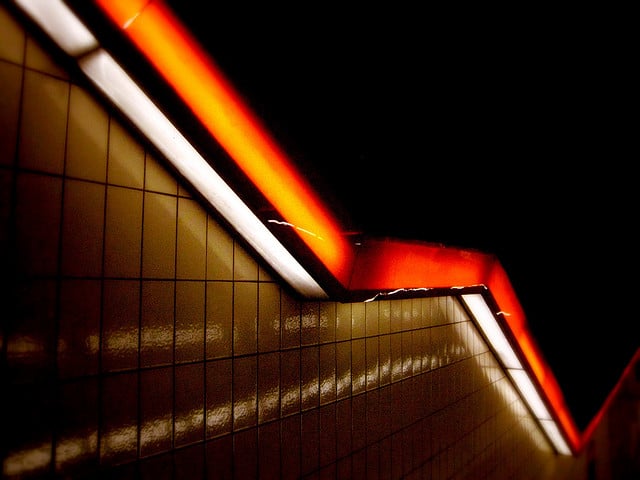 Last Friday, shares of BlackBerry (NASDAQ:BBRY) were halted shortly before 3 p.m. EDT. The beleaguered smartphone maker apparently wanted to brace the markets for the preliminary release of its fiscal second-quarter financial results, which missed analyst expectations by a long shot. According to the preliminary report (real earnings will be reported September 27), revenues are expected to come in at $1.6 billion, well below the average analyst estimate of $3.06 billion. The company reported that approximately 5.9 million smartphones were sold through to end users, and that it will recognize revenues on about 3.7 million devices.
BlackBerry is expecting an adjusted net loss — before factoring in a $950 million pre-tax charge against inventory and supply commitments, primarily attributable to BlackBerry Z10 devices — in a range between $250 million and $265 million, or between 47 cents and 51 cents per diluted share, which compares against the average analyst estimate of a loss of 15 cents per share. Including the inventory charge, net loss is expected to fall in a range between $1.81 and $1.90 per share. Alongside the devastating financial news, the company also announced that it would be laying off 4,500 workers, or about 40 percent of its workforce.
The news was certainly grim, but it was not exactly a surprise. BlackBerry's lot of unsold inventory has been growing significantly since it started losing ground to market leaders. Even before BlackBerry quantified the damage, Bloomberg calculated that the size of its unsold inventory was approaching $1 billion.
That same day, as filings listed on Canada's System for Electronic Disclosure by Insiders show, Chief Executive Thorsten Heins and Chief Financial Officer Brian Bidulka sold approximately 51.1 percent of their blocks of newly vested shares. The September 20 sale generated 121,107.68 Canadian dollars, or $117,600, and 40,386.79 Canadian dollars, or $39,200, respectively.
BlackBerry spokesman Adam Emery told Reuters by email that the the trustee of BlackBerry's restricted stock unit (NYSE:RSU) plan sold the shares automatically to pay off taxes the executives owed on their vested RSUs. As Emery explained, RSUs are granted to BlackBerry employees and become vested three years after their issue date. Details of the RSU plan are included in the management circular, available on BlackBerry's website, he added. In fiscal 2013, Heins was awarded close to $3 million in RSUs.
While the timing of the sale could look suspicious, there is no sign of any wrongdoing by the executives or the company. BlackBerry executives sold a similar amount of stock at 6.8517 Canadian dollars per share on September 20 of last year. Furthermore, filings listed on Canada's System for Electronic Disclosure by Insiders reveal that both Heins and Bidulka sold similar blocks of stock at roughly the same time over the past several quarters.
Still, by selling before shares were halted last Friday, the stock sale earned the BlackBerry executives $22,325.31 more than if it had been postponed until after the warning was made. That announced caused shares to fall about 24 percent to $8.01 per share, a 52-week low.
Then on Monday, the maker of the once iconic BlackBerry smartphone announced it would be sold for $9 a share to a consortium led by Fairfax Financial Holdings, a deal that values the company at a total of approximately $4.7 billion. The deal is expected to face little to no opposition from Canadian government. In early 2012, Prime Minister Stephen Harper indicated that he wanted to see BlackBerry remain in Canada.
"Our proposal offers a high level of certainty of regulatory approval," Fairfax Chief Executive Prem Watsa wrote in a letter to BlackBerry, describing the consortium he created to buy the company as "a Canadian buyer not subject to Investment Canada review." His letter was meant to dismiss any concerns that regulators would slow down the buyout process. According to Canadian law, the government has the right to review a range of corporate transactions, including buyouts that could threaten national security or give the buyer an excessively strong competitive advantage. In addition, the Investment Canada Act mandates that certain foreign takeovers must be of net benefit to the country.
Follow Meghan on Twitter @MFoley_WSCS
Don't Miss: Here's How iOS 7 Takes the Cake in the Hunger Games: OS Edition