Here's How Hulu Can Benefit From Apple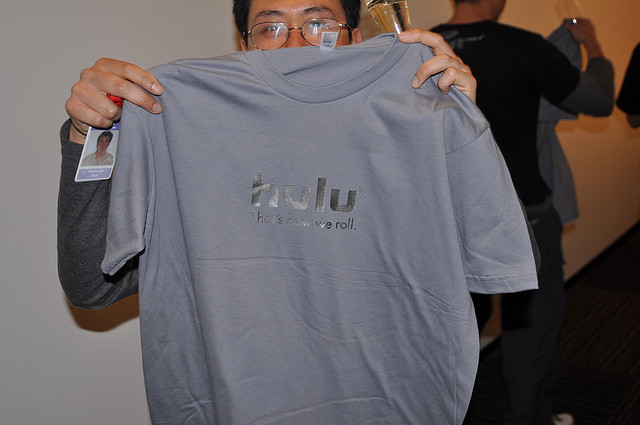 Hulu has announced that it will offer free ad-supported streaming on mobile devices including Apple's (NASDAQ:AAPL) iPhones and iPads. Previously the popular movie and TV streaming service would only allow mobile viewing for members with the $7.99 a month premium Hulu Plus membership, which allows for ad-free streaming.
The company announced the changes in a blog post on Wednesday written after the new initiatives were presented at the Hulu Upfront advertising conference in New York City. The company's CEO Mike Hopkins said that Hulu Plus has reached 6 million subscribers thanks to its diverse content and original shows.
While 6 million might be a new high for Hulu, it's just a drop in the bucket compared to the company's biggest competitor, Netflix (NASDAQ:NFLX). In its most recent earnings report, Netflix revealed that it added 4 million subscribers in the most recent quarter, bringing the service's total to 48.35 million subscribers worldwide.
Hulu's free content has historically only been available for access using a desktop or laptop computer. In order to access the Hulu iOS app, a Hulu Plus membership has been required, but as of this summer you'll be able to watch Hulu for free on your smartphone or tablet. Hopkins also promised that the Hulu iPhone app would get a makeover later this summer.
"Across the TV industry, we're seeing greater access to all types of content, and more ways for you, our loyal TV fans, to forge deeper connections with your favorite shows. As the way viewers consume premium TV continues to rapidly evolve, we want to evolve to be able to offer more content on even more platforms," Hopkins wrote of the decision to finally allow free mobile streaming. "With our re-imagining of mobile viewing, we want you, our viewers, to have more access to the content you love, right at your fingertips."
To go with the free mobile streaming, Hulu also announced three new advertising initiatives, including the Hulu 360 ads that will be used in the free ad-supported mobile content. Advertisers will also benefit from Hulu's focus on offering a better experience via iOS, as the users of Apple's mobile devices have been shown to spend more money and generally be more engaged with their smartphones and tablets than the users of other platforms. Hopkins himself said in the post that his favorite way to engage with Hulu Plus is via his iPad or Apple TV. Apple's iPads remained the most popular tablet through 2013, according to research from Gartner, which found that the iPad accounts for 36 percent of the worldwide tablet market.
The streaming service also announced that some of its original shows would be returning for second seasons, including Deadbeat, The Awesomes, Quick Draw, and East Los High. The documentary series about sports team mascots called Behind the Mask has Hulu up for its first Sports Emmy, which is the first Emmy nomination for a Hulu original series. The service hasn't quite reached House of Cards level success, but it's clearly working on developing quality original programming.
Netflix has been an earnings machine in recent years, performing well in the latest quarter despite the fact that the end of net neutrality has caused the company to raise the price of a subscription. While Hulu is still tiny in comparison, it is willing to do something that Netflix isn't — offer free, ad-supported content. Hulu can use its ads and the valuable users of iOS devices that it now can target with those ads to make more money, and pour it back in to developing its original content.
More From Wall St. Cheat Sheet:
Follow Jacqueline on Twitter @Jacqui_WSCS