Here's How John McCain Made Tim Cook Laugh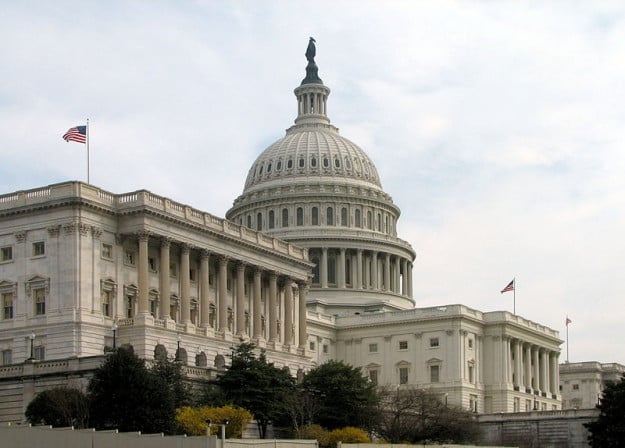 Republican Senator John McCain of Arizona ended his questioning of Apple's (NASDAQ:AAPL) Chief Executive Officer Tim Cook at Tuesday's Senate Subcommittee hearing regarding the iPhone maker's profit shifting and tax avoidance practices with a quip. "Sir, there's only one thing I wanted to ask you today: why do I keep on having to update all the apps on my iPhone? Can't you guys fix that already?" The joke drew a laugh from Cook, who responded by saying, "Sir, we're working on making our products better all the time."
Despite the vehement and unapologetic testimony the Apple chief executive made before the Senate Permanent Subcommittee on Investigations, the hearing was full of many surprising and arguably amusing moments.
The irony was palpable when the iconic ring of an iPhone was heard in the background during Democratic Senator Claire McCaskill's opening statement, just as she was explaining how much she loved Apple products.
While it was not exactly an amusing moment to most Americans, Kentucky Senator Rand Paul comments provided one of the greatest talking points of the entire hearing. His statement contrasted starkly to the general tenor the hearing. Excluding Paul, the bipartisan tone of the subcommittee was one of condemnation when it ask Apple to explain its use of Ireland-based companies to avoid U.S. corporate income tax.
Take the opening statement of Democratic Senator Carl Levin of Michigan, who is the chairman of the subcommittee, as an example. He said: "The offshore tax-avoidance tactics spotlighted by the subcommittee do real harm. They disadvantage domestic U.S. companies that aren't in a position to reduce their tax bills using offshore tax gimmicks. They offload Apple's tax burden onto other taxpayers – in particular, onto working families and small businesses. The lost tax revenue feeds a budget deficit that has reached troubling proportions, and has helped lead to round after round of budget slashing and the ill-advised sequestration now threatening our economic recovery."
In contrast, Paul made a case for Apple. "Frankly, I'm offended by the tone and tenor of this hearing," he said in his opening statement. "I'm offended by a $4 trillion government bullying, berating and badgering one of America's greatest success stories." Instead, he argued, that "if anyone should be on trial here, it should be Congress" for creating what he termed a Byzantine and bizarre tax code.
Don't Miss: Senate Fire: Apple's Tax Trickery Includes Ghost Firms.