Here's How NBCUniversal Spurred Comcast's Second Quarter Growth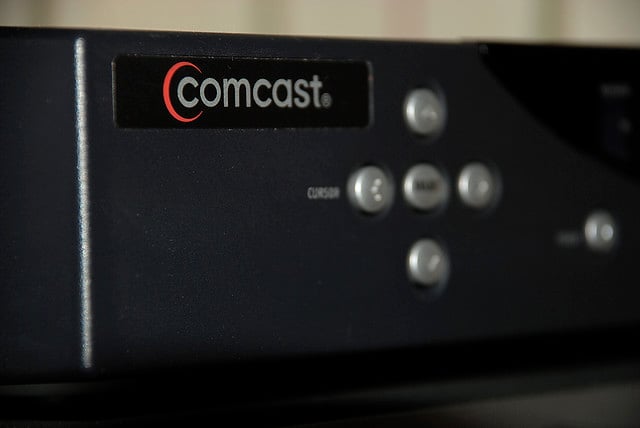 Comcast Corp. (NASDAQ:CMCSA) reported earnings this morning that came out ahead of analyst expectations, driven by strong growth in Comcast's NBCUniversal. Comcast reported earnings per share of 65 cents, a 30 percent growth year-over-year that topped the average analyst estimate of 63 cents. Revenue came in at $16.27 billion, a growth of 7 percent, which came out slightly ahead of the average estimate of $16 billion.
Cable, which accounts for the majority of the company's earnings, increased 5.8 percent to $10.5 billion, partially due to rate increases. Comcast, like other pay-TV providers, has been facing new competition from online TV streaming services like Netflix (NASDAQ:NFLX), which are spurring the creation of a consumer group the industry refers to as "cord cutters," or people who ditch expensive traditional pay-TV services like cable for cheaper streaming options via the Web.
Comcast hasn't ignored the cord-cutting trend. The company is a joint owner of online TV streaming service Hulu, which is also owned by News Corp's (NASDAQ:NWS) recently independent media arm, 21st Century Fox (NASDAQ:FOX), and Walt Disney Co. (NYSE:DIS). Fox and Disney previously disagreed on how to grow Hulu, and put the company on the auction block for a short time, fielding offers of up to $1 billion.
At the beginning of the month, the two companies decided to reconcile their differences, announcing they would keep Hulu, and pour $750 million into the company. Because of Comcast's ownership of NBCUniversal, the company can't influence Hulu's business, but because Hulu would probably have been sold to a Comcast competitor like DirecTV (NASDAQ:DTV), Comcast definitely came out victorious in Fox and Disney's decision not to sell.
NBCUniversal drove much of Comcast's growth for the quarter, through its popular NBC network and Universal Studios films. Total revenue for the subsidiary grew 8.9 percent to $6 billion. Revenue from NBC's cable networks increased 7.7 percent to $2.4 billion.
NBC broadcast television revenue grew 11.6 percent to $1.7 billion, pushed forward by higher primetime ratings, and higher retransmission fees. Revenue from filmed entertainment through Universal Studios grew 12.8 percent to $1.4 billion. Comcast cited the strong box office performance of the film The Fast and the Furious 6 as part of the reason for that growth.
Comcast has been aggressively pushing bundle packages, which include cable, phone service, and high-speed Internet. Those bundles increased 36.8 percent during the quarter. As of the end of June, Comcast had a total of 52.1 million customers with the triple-play bundles, an increase of 3.1 percent from a year ago.
"Cable had outstanding growth, particularly in high-speed Internet, and NBCUniversal had strong performance across all of its businesses. Our focus on delivering innovative products and a superior customer experience is driving our success, including stronger video, voice and business services results in cable. NBCUniversal has real momentum, with solid growth in revenue and double-digit cash flow growth. We have a fantastic combination of cable and content businesses with many opportunities ahead," said Chief Executive Officer Brian L. Roberts.
Follow Jacqueline on Twitter @Jacqui_WSCS
Don't Miss: 8 Top Acquisitions by Marissa Mayer's All-New Yahoo.