Here's How Netflix Dodged this Shareholder Suit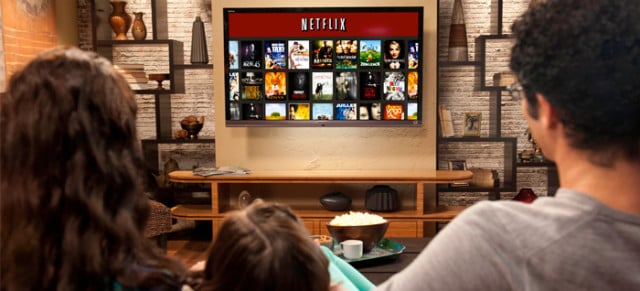 Some Netflix (NASDAQ:NFLX) shareholders who believe the company purposely hid losses it was going to take on its TV-streaming business have had their suit against the company dismissed by a federal judge yet again, according to a report from Reuters.
Judge Samuel Conti of San Francisco said that the plaintiffs, led by the Arkansas Teacher Retirement System and State-Boston Retirement System, hadn't made the changes to their case that he recommended back when it was first dismissed in February.
"All of plaintiffs' allegations –new and old — depend on the tenuous theory that defendants withheld discrete and accurate financial information about streaming while also touting streaming's profitability," Conti wrote in a court filing seen by Reuters. "The court has not found this to be the case."
Conti also said that the plaintiffs do not deserve a third chance to continue pursuing the case. The case is related to subscriber losses and a stock plunge the company faced at the end of 2011 when trying to determine whether to split up its streaming and DVD services.
Netflix stock fell 76 percent between July 2011 and October 2011 after CEO Reed Hastings abandoned a previous plan to offer DVD and streaming for $9.99 per month. The company instead decided to offer separate DVD and streaming subscriptions for $7.99 per month each.
Meanwhile, Hastings sold off millions of dollars in Netflix stock, and the company lost 800,000 subscribers. While Netflix has admitted that it acted too quickly and didn't do enough to explain the costs of streaming, it also pointed out that the incident had no long-lasting impact on the health of the company. Netflix reported 37 million subscribers at the end of June and has seen great success with its ventures into original programming.
Despite the rocky start, Netflix has been incredibly successful at capitalizing on the online TV streaming phenomenon, spurring a generation that some refer to as "cord-cutters," or people who ditch more expensive pay-TV services for cheaper streaming options.
Earlier this week, Netflix announced a deal with The Weinstein Co. that will give it exclusive access to stream films from the company after the film's theatrical runs, starting in 2016. Netflix has a similar deal with Walt Disney Co. (NYSE:DIS) that also begins in 2016.
Having the exclusive rights to such desirable content is the best way for Netflix to maintain its dominance in TV streaming, and the company is doing a great job of landing those contracts. A Netflix spokesman told Reuters the company was pleased with Judge Conti's decision.
Follow Jacqueline on Twitter @Jacqui_WSCS
Don't Miss: Marvel's Thor Is Set to Drop into Disneyland.