Here's How Qualcomm's Leaving Intel Behind in Mobile Computing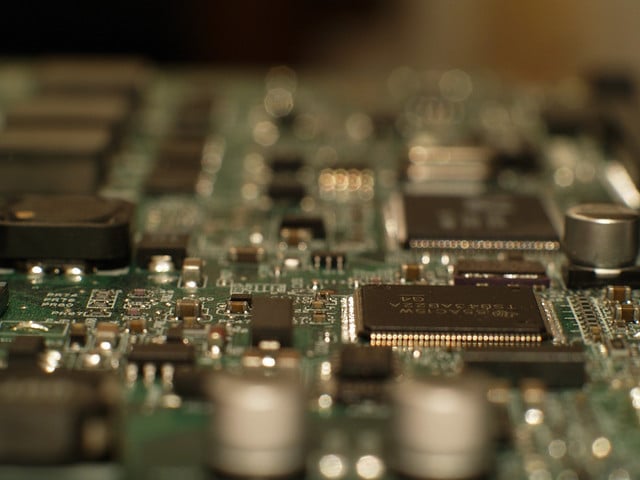 Qualcomm (NASDAQ:QCOM) is making some bold claims about its ability to catch up with rival Intel (NASDAQ:INTC), the world's largest chipmaker, through its dominance in mobile computer chips.
Qualcomm, which is currently the biggest chipmaker for mobile phones, will soon break into the tablet market with upgraded versions of its Snapdragon processor that will be featured in 200 phones and tablets to be released this year.
While Intel has historically dominated the computer chip market, the company neglected mobile technology, which is quickly becoming the industry standard, for far too long and is now attempting to play mobile catch-up. Both companies are behind Samsung Electronics (SSNLF.PK), Texas Instruments (NYSE:TXN), and Nvidia (NASDAQ:NVDA) in the tablet-chip market.
Intel has been suffering from the drop in PC sales that's only expected to get worse as consumers turn to mobile computing options like tablets and smartphones. The company needs to adapt outside of just making chips for personal computers if it expects to survive such a shift in the market. One new project Intel has been developing is a chip to be used in wireless base stations to help ease the heavy flow of smartphone web traffic.
Intel has also been working to change the design of its chips used in smartphones and tablets to be more energy efficient and better tailored for mobile computing. Qualcomm's big advantage in mobile is that its chips work like laptop chips, combining several functions into a single, small chip without sacrificing battery life. Intel doesn't yet have that capability, and neither does Samsung, which uses several different chips for different functions.
For now, neither company has been able to affect the other too much, as Qualcomm-powered computers have not sold well and Intel occupies less than 1 percent of the market for smartphone processors. But unless Intel is able to quickly adapt to the mobile computing sphere, spiraling PC sales will be bad news.
Follow Jacqueline on Twitter @Jacqui_WSCS
Don't Miss: Microsoft Claims Constitutional Right to Reveal Data.