Here's How Twitter's Taking Over TV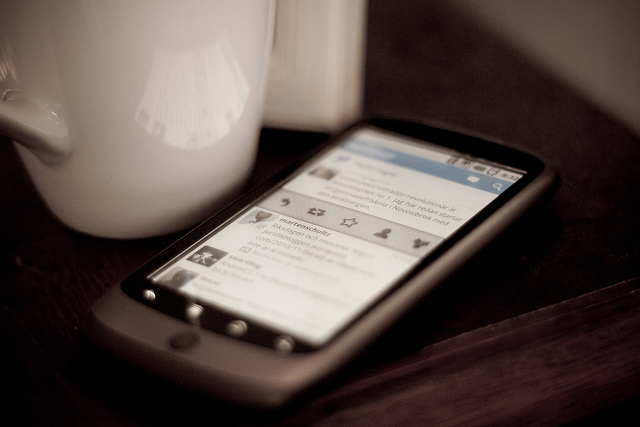 Comcast Corp.'s (NASDAQ:CMCSA) NBCUniversal on Wednesday announced a new partnership with Twitter. A new feature from Comcast called "See It" will allow Comcast subscribers to access shows, movies, and sports programming simply by clicking on a tweet.
The See It function will appear as a button at the bottom of a tweet that mentions an NBC show. Users can click on the button to play the show on their mobile device, instruct their DVR to record it, or start playing it on their home set-top box. The service will debut in November.
In addition, NBC will start posting video ads on Twitter using Twitter's new Amplify service, which posts short videos on the site that are sponsored by ads. Amplify is frequently used to post realtime footage of big moments during sporting events, and it also counts Walt Disney Co.'s (NYSE:DIS) ESPN as a customer.
The partnership is a smart move on both ends, as it allows Comcast to take advantage of the fact that people often use Twitter to discuss television and build its presence on social media as pay-TV systems continue to struggle in the face of so-called cord-cutters and online-based streaming services like Netflix (NASDAQ:NFLX). It also gives Twitter a new source of revenue as the microblogging site prepares for its upcoming IPO.
"Twitter is where television viewers come to talk about what they're watching on TV when they're watching it. Millions of users are exposed to the live conversation that unfolds on Twitter while a show is on the air and now, with See It, they'll be able to tune in directly from a Tweet," Twitter CEO Dick Costolo said in a press release. "It's a great example of Comcast's leadership in bringing TV to new platforms."
Conversation on Twitter is important to TV, and Twitter knows it. At the end of last month, the site announced a partnership with 21st Century Fox (NASDAQ:FOXA) for the airing of the 2014 Super Bowl, during which Twitter is hoping to break the record for the most-ever tweets for a single event. Amplify will also be used by Fox to post ad-sponsored videos of important moments from the Super Bowl, and that is expected to help Twitter rake in the ad dollars during the big game, as well.
Follow Jacqueline on Twitter @Jacqui_WSCS
Don't Miss: 5 Ways Disney Plans to Expand Its 'Star Wars' Brand.