Here's More Evidence That Apple's 5.5-Inch iPhone 6 Is on the Way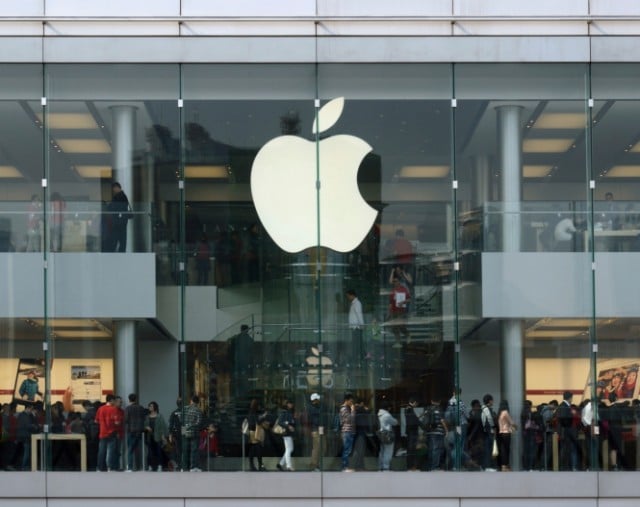 Just in case you haven't been keeping up on the latest iPhone rumors over the past several months, multiple media outlets and analysts have been predicting that Apple's (NASDAQ:AAPL)  next-generation iPhone 6 will be released in two larger screen sizes of 4.7-inches and 5.5-inches. The screen size expansion is considered a major strategy shift for a company that has steadfastly resisted the overall smartphone market trend toward bigger, so-called "phablet" (phone-tablet hybrid) devices. While various unnamed supply chain leakers have produced some images of components for the 4.7-inch model, very little concrete evidence for the 5.5-inch model has emerged online, except for the occasional images of mock-up models that are used by iPhone case makers.
However, Apple's overseas supply chain appears to have finally leaked some 5.5-inch iPhone 6 components. Well-connected Apple researcher Sonny Dickson recently supplied 9to5Mac with some exclusive photos of the 5.5-inch iPhone 6's display components. While the LCD backlight component is not much to look at, it appears to be a genuine Apple part since it matches previously leaked images of a 4.7-inch backlight component, as well as the backlight component used in the iPhone 5S. The latest images also include a ruler that confirms the 5.5-inch screen size.
Although it is impossible to confirm the authenticity of the component with 100 percent certainty, it should be noted that Dickson has a reputation as a reliable source for Apple leaks. Last year, he acquired multiple components for Apple's iPhone 5S and iPhone 5C models before the devices were publicly released.
Besides providing the best evidence yet for the existence of the 5.5-inch iPhone 6, the latest leak also appears to confirm that the production of the larger-screen iPhone is gearing up or is already underway. While most industry watchers have predicted that both devices will be launched this September, some observers believe that the 4.7-inch model will be launched first, followed by the 5.5-inch model several weeks later. Meanwhile, the long-rumored iWatch wearable tech product is expected to be released in October.
While the larger-screen iPhone 6 models will likely drive a bigger than usual spike in the number of iPhone owners who upgrade in North America, the devices may prove even more important to Apple's market share in Asia. According to data from market research firm Canalys, smartphones with screens that are five inches or larger accounted for 43 percent of total smartphone shipments in the Asia Pacific region last quarter and 39 percent of shipments in Greater China. A phablet-sized iPhone could fuel even greater growth for Apple in this region as its carrier partner China Mobile (NYSE:CHL) continues to roll out its nascent 4G network.
Besides featuring larger screens, Apple's upcoming iPhone 6 models are also expected to include typical hardware upgrades, such as a more powerful A8 processor and a higher resolution display. There is also evidence that Apple's next-generation iPhones will feature sapphire — a thinner, more scratch-resistant display covering material. While some analysts believe that only some versions of the iPhone 6 will include sapphire as a premium option, research done by PTT Research analyst Matt Margolis suggests that Apple has secured enough sapphire to supply its entire iPhone and iWatch production.
Either way, the larger-screen iPhones will be welcomed by Apple consumers and investors alike. In a recent research note obtained by MarketWatch, Raymond James analyst Tavis McCourt cited a consumer survey that suggests iPhone users are willing to pay a premium for a larger-screen iPhone. According to supply chain sources cited by Morgan Stanley analyst Katy Huberty via Apple Insider, sales for the iPhone 6 are expected to be 20 percent higher than last year's iPhone 5S launch. Both factors could make the last quarter of 2014 a record quarter for the Cupertino-based company.
More from Wall St. Cheat Sheet:
Follow Nathanael on Twitter (@ArnoldEtan_WSCS)