Here's More Patent Trouble for Google's Motorola Mobility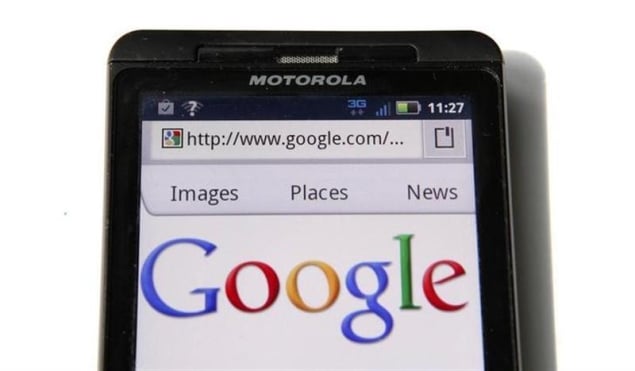 Microsoft (NASDAQ:MSFT) and Google's (NASDAQ:GOOG) Motorola Mobility are due in court Monday over a lengthy patent dispute, and if the court rules against Google, it could be good for BlackBerry (NASDAQ:BBRY), which lost a patent battle with Motorola Mobility in 2008.
Microsoft accused Motorola of refusing to license several standard-essential patents on FRAND (fair, reasonable, and nondiscriminatory) terms. Earlier this year, a federal court determined that Microsoft needed to pay Motorola royalties for using the patents. Motorola demanded $4 billion from Microsoft for use of its patents, but a judge ruled that Microsoft only need to pay Motorola $1.8 million per year, AllThingsD reports.
Now, the tables have turned. Microsoft is accusing Motorola of seeking unfairly high royalties and threatening legal action if Microsoft doesn't pay them. If Microsoft wins this case, it could receive damages from Motorola — and that's where BlackBerry comes in.
According to a report from AllThingsD, BlackBerry and any other companies that may have signed an agreement to pay royalties to Motorola under the threat of litigation could receive damages if Microsoft does. In 2008, Motorola sued BlackBerry for patent infringement and BlackBerry countersued, saying Motorola was demanding "terms that are unfair, unreasonable, and, on information and belief, discriminatory," the company said in its filing, seen by AllThingsD.
That case ended up going all the way to the U.S. International Trade Commission, which ruled that BlackBerry needed to pay royalties for use of the patents. AllThingsD reports that if Microsoft convinces the court Motorola unfairly coerced payments from it, then BlackBerry could argue the same about its 2008 case against Motorola.
At the end of July, the Federal Trade Commission ruled Google needs to license its FRAND patents on FRAND terms after 25 competing companies and interest groups accused Google of the same threatening behavior and refusal to negotiate. In the settlement, Google wasn't forced to admit fault, but was ordered to be more fair about licensing its patents.
Follow Jacqueline on Twitter @Jacqui_WSCS