Here's the Latest Evidence for Apple's Mobile Payments Service
While most Apple (NASDAQ:AAPL) fans have already heard about the larger screen size that the iPhone 6 is expected to feature, there is also growing evidence that the next-generation iPhone will usher in an expanded mobile payments system. According to unnamed insider sources cited by 9to5Mac, Apple executives have been in talks with directors from various well-known retail store chains that sell premium clothing and other luxury goods, regarding the implementation of a new mobile payments service.
Although 9to5Mac's sources declined to name the companies involved in the discussions with Apple, this story aligns with a similar report from The Wall Street Journal earlier this year. In January, The Wall Street Journal cited insider sources who claimed that CEO Tim Cook and senior vice president Eddy Cue were meeting with various industry leaders to discuss the implementation of a new mobile payments service. The sources also revealed that Apple executive Jennifer Bailey was put in charge of establishing the new service.
According to 9to5Mac's sources, the mobile payments service would allow Apple users to utilize their iPhone or other iOS device as a so-called "e-wallet" that could be used to make payments in participating retail stores. The system would link to users' iTunes accounts and possibly use the vast number of credit cards that Apple has on file through iTunes. According to a transcript of Apple's recent earnings call provided by Seeking Alpha, Tim Cook stated, "We now have an almost 800 million iTunes accounts, most of these with credit cards."
Since Apple has not yet embraced Near Field Communications (NFC) technology like many Android-based smartphone makers have, some industry commentators have assumed that Apple's rumored mobile payments service would be based on the same Bluetooth LE (low energy) technology that powers the Cupertino-based company's iBeacons. However, while the Bluetooth LE-based iBeacons technology is well-suited for indoor navigation and location-based advertising purposes, it may not be the ideal technology for a mobile payments system.
As noted by MobilePaymentsToday, iBeacons repeatedly transmit a "discovery packet" that is received by a consumer's device when it is within a range that is measured in feet. This means that a user would respond to a notification constantly generated by a beacon in order to complete a purchase. On the other hand, an NFC-based mobile payments system would rely on the consumer initiating engagement with a product they wished to buy through close contact. Although both systems have advantages and disadvantages associated with each approach, a Bluetooth LE-based mobile payments system appears to be more expensive and require more infrastructure changes than an NFC-based system, according to MobilePaymentsToday. Besides the simplicity and lower cost of an NFC-based mobile payments system, there have also been several recent reports that appear to support Apple's move toward NFC technology.
Earlier this month, BrightWire cited an insider source who claimed that Apple had already reached a deal with China UnionPay that will allow users to make mobile payments with their iPhones on the more than 3 million NFC-based "QuickPass" point-of-sale machines in the bankcard association's network. The source noted that the iPhone 6 would include an NFC chip that would allow users to make wireless payments.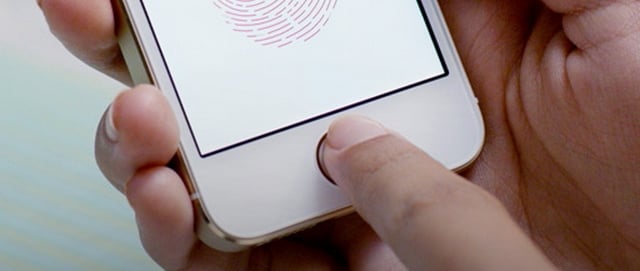 BrightWire's report also aligns with a research note issued by KGI Securities analyst Ming-Chi Kuo last month. According to the note obtained by 9to5Mac, Kuo predicted that the iPhone 6 would include an "NFC chip with security element and metal casing."
There are also suggestions that Apple will utilize its Touch ID fingerprint scanner technology as part of its mobile payments service. Apple CEO Tim Cook hinted at this possibility in an interview with The Wall Street Journal last month. "We already have people using Touch ID to buy things across our store, so it's an area of interest to us," said Cook. "And it's an area where nobody has figured it out yet. I realize that there are some companies playing in it, but you still have a wallet in your back pocket and I do too which probably means it hasn't been figured out just yet."
Regardless of what technology is used, it appears that Apple is interested in developing some type of new mobile payments service. According to insider sources that spoke with 9to5Mac, Angela Ahrendts — Apple's new senior vice president of retail and online stores — is also interested in improving the mobile payments system in Apple's online and brick-and-mortar stores. Despite the growing amount of evidence for a new mobile payments service, 9to5Mac's sources also noted that the system was not likely to be ready in time for the upcoming WWDC, since Apple is still in the research and development phase.
Follow Nathanael on Twitter (@ArnoldEtan_WSCS)
More From Wall St. Cheat Sheet: