Here's the "No-Brainer" Icahn Told Dell Shareholders to Consider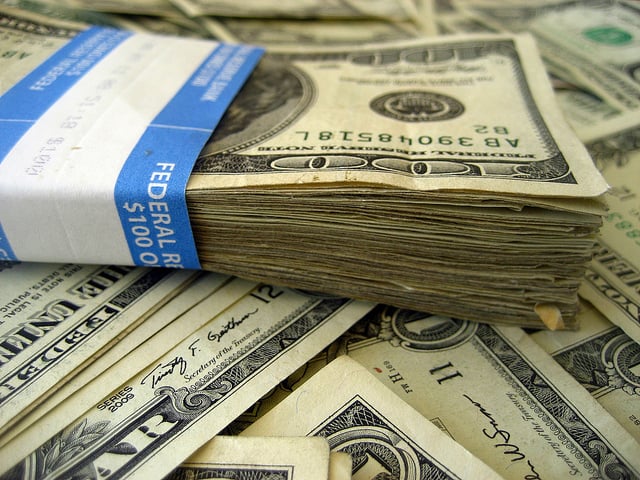 When shareholders convene on July 18 to vote on the $24.4 billion buyout offer Chief Executive Officer Michael Dell made for the personal computer manufacturer he founded, it is expected that the vote will be close. But, even if 50 percent of shareholders approve the transaction, as is required, the privatization process may not go smoothly.
Carl Icahn of Icahn Enterprises (NASDAQ:IEP), Dell's (NASDAQ:DELL) second-largest shareholder after Mr. Dell, penned a second letter to shareholders Thursday, urging them to employ their right to have a judge determine how much the company is worth. This letter follows closely behind a missive he sent out Wednesday, in which he detailed his latest assault on the valuation Mr. Dell's proposal gave the company.
Icahn and Southeastern Asset Management have asked shareholders to accept a tender offer for 72 percent of the company's shares at $14 apiece, which would leave a portion of the company public and keep Dell largely a PC company. Comparatively, as a precursor to his plan to transition the company's core business to enterprise services, Mr. Dell proposed in early February to take the PC-maker completely private for $13.65. Many firms, like Southeastern, Pzena Investment Management (NYSE:PZN), and Yacktman Asset Management have asserted that that proposal significantly undervalues the company and is "inadequate," as Yacktman stated on Tuesday.
According to Icahn, shareholders who oppose the deal and do not vote for it have a right under Delaware law to request that the state's Chancery Court determine the appropriate value of the company. As several notable shareholders have claimed, Icahn has argued that Dell is worth more than the $13.65 per share offered by Mr. Dell and his buyout partner, private-equity firm Silver Lake.
He called the opportunity to seek appraisal rights a "no brainer," in an open letter to shareholders filed with the U.S. Securities and Exchange Commission.
"On rare occasions in investing, one comes across situations that are 'no-brainers.' In these situations the odds are greatly in your favor of making a profit while taking very little risk, and in some very rare situations, you can make a profit while taking no risk at all," the letter began.  "Strangely, in my experience many investors miss the opportunity to take advantage of these situations." All that shareholders must do is notify Dell before the vote that it did not approve the "go private" transaction. Under the law, he wrote, if a shareholder is dissatisfied with the the price that "you are being forced to take" as the result of the privatization transaction, the shareholder can go to the court for an appraisal.
If the transaction is approved, shareholders will receive their payout plus the opportunity to receive an additional sum later if the court finds Dell is worth more than $13.65, Icahn said.
"In the case of Dell, a great many things can occur between now and December to make this trade profitable. For one thing, Dell may want to settle with those seeking appraisal rights," Icahn wrote. "Another possibility is that Dell paints a much rosier picture of the company's prospects when the approximately $16 billion loans that Michael Dell/Silver Lake need are being syndicated. We believe this will make it apparent that the company is worth far more than $13.65 and that can be taken advantage of to fight for a premium well over $13.65."
The problem is that the judge could also decide that Dell is worth less than the buyout price. Such a ruling would not be unreasonable; Mr. Dell has made a case that without the offer buoying share price, Dell shares would be trading significantly below the $13.35 they closed at on Thursday.
Follow Meghan on Twitter @MFoley_WSCS