Here's What the Rumor Mill Says About the Nexus 5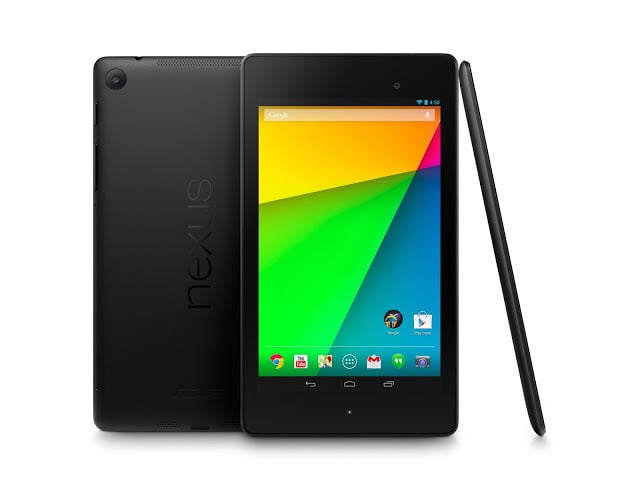 According to TechCrunch, Google's (NASDAQ:GOOG) next generation of Nexus is supposed to be brought out into the daylight on Thursday, and begin shipments and orders on Friday, November 1.
According to MobileSyrup though, the phone was supposed to debut mid-month October, so these latest rumors may turn out to be just that. Tom's Hardware had claimed an October 28 release date, and a November 1st release of the white Nexus 5. So things are a bit up in the air — but rumors regarding the features of Google's newest phone are somewhat less contradictory.
TechCrunch reports that the new phone will probably be sourced from its hardware partner LG — and have a 4.95 inch screen, 1080p display, a Snapdragon 800 processor that runs at 2.3GHz, 2GB of RAM, 16 or 32 GB of storage, a 8 megapixel rear camera, a 1.3 megapixel front camera, and finally, an Android 4.4 KitKat. The last is not a candy bar by the way, but rather a software update that would improve different aspects, including placing Google Hangouts in place of the old SMS app.
CNET reported rumors that the phone would come with seventeen hours of talk time, eight hours of Web capability, and six hours of video watching — though they caution that official specs may be very different. As to how much this newest device, available in white and black — as far as anyone knows — would set back customers, the pricing is thought to be in the range of $349, sold by retailers and in the Google Play store.
Samsung (SSNLF.PK) hasn't just been sitting back though, and its new Galaxy Gear smartwatch had a software update recently that allows owners of its newer phones to act as support to the wearable technology. Previously, only the Galaxy Note 3 could support the watch, but the Galaxy S4, Galaxy Note II, and GS3 were recently added to that list. The OS of Android 4.3 was also updated — according to Engadget.
Don't Miss: Here Are Google's Cool New Photo Tricks.