Here's What's Behind Sprint's Unlimited Data Offer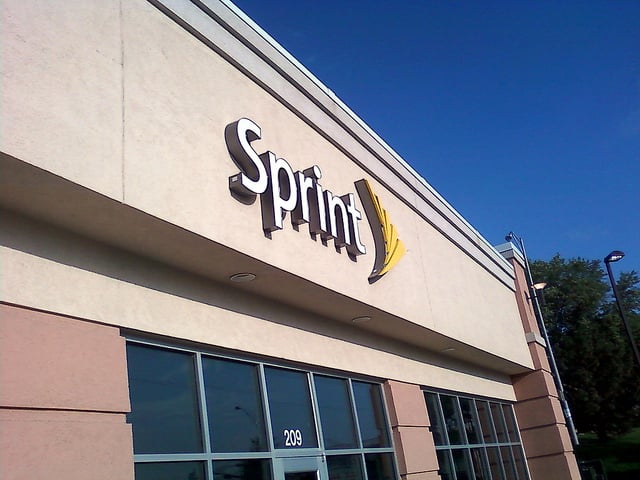 Sprint Corp. (NYSE:S) has announced that its plans will now offer unlimited data service for the lifetime of an account, a move that challenges U.S. wireless industry giants AT&T (NYSE:T) and Verizon Wireless (NYSE:VZ), who currently charge customers based on the amount of data they use.
The move comes just days after Japanese telecommunications company SoftBank (SFTBY.PK) finalized its purchase of Sprint, and Sprint purchased the remaining shares in Clearwire Corp. (NASDAQ:CLWR) that it didn't already own. With the added capital and airwaves that the company now has access to, along with direction from SoftBank Chief Executive Officer Masayoshi Son — who plans to turn SoftBank into the biggest telecom company in the world — the company is poised to start gaining market share from its rivals.
Sprint CEO Dan Hesse said the move was a way for the company to guarantee customers switching from AT&T or Verizon that they would not lose out on unlimited data benefits later. Hesse added that the acquisition of the remaining shares of Clearwire was necessary for the company to make the lifetime guarantee, as without the added airwaves Sprint would have reached its network capacity within a few years.
Sprint is currently far behind its competitors in regards to network speed, but Son is hoping to change that. Networks in Japan are 30 to 40 percent faster than in the U.S., something Son has described as "unbearable." Sprint will use cash from SoftBank to begin aggressive network updates.
Many are hoping that SoftBank can help turn Sprint into a real competitor against AT&T and Verizon. The Japanese company is known for aggressive pricing in its home market.
Sprint also needs to keep its eye on the number four wireless provider, T-Mobile U.S. (NYSE:TMUS), which has also been making aggressive moves recently to beef up its market share. Just this week the company announced a new service called Jump that offers smartphone insurance coverage and the option to upgrade to a new device every six months at the same cost a new customer would pay for the latest smartphones. Most wireless carriers only allow upgrades every two years.
AT&T and Verizon Wireless currently have what some have called a "duopoly" on the U.S. wireless market, but it appears as though that domination could be coming to an end soon.
Follow Jacqueline on Twitter @Jacqui_WSCS
Don't Miss: 6 Reasons Why Apple's E-Book Defense Failed.