Here's Why Amazon Fell and Netflix Tripped the Breaker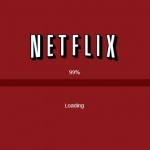 Netflix (NASDAQ:NFLX) crashed on October 9, tripping the Nasdaq breaker and marking over 20 percent loss in share value over the last three months. The stock, which was seeing something of a rally in the previous week — 35 percent over the last six trading days through Monday — got slapped with a downgrade to "underperform" from Bank of America.
"We now believe the risks outweigh the reward. This quarter reminds us a lot of last quarter, with heavy short covering driving the stock up post-quarter-end on no or limited news; a set-up we don't like to see in any hyper-volatile stock like Netflix," said BofA analyst Nat Schindler, according to The Wall Street Journal's Market Beat.
Catalysts are critical to discovering winning stocks. Check out our newest CHEAT SHEET stock picks now.
Schindler also points to concerns over increased competition from giants like Amazon.com (NASDAQ:AMZN). The e-commerce superstar recently signed a clever deal with premium television provider Epix. The deal has Amazon paying a flat rate for content, with increased payments only if the number of subscribers rises above a certain level. The model is more elegant than the current flat-fee structure that is widely used. Epix previously had an exclusive deal with Netflix, which has expired.
However, despite apparently crushing a possible competitor, Amazon is trading over 2.5 percent down on Tuesday. Concern could be mounting regarding the company's Kindle Fire line in the face of the much-hyped Apple (NASDAQ:AAPL) iPad Mini. Also announced today, brick-and-mortar competitor Wal-Mart (NYSE:WMT) is teaming up with the United Parcel Service (NYSE:UPS) to test same-day delivery of goods ordered online.
A Wal-Mart spokesperson told the Wall Street Journal that nearly half of orders placed online are picked up in store. In 2011, Amazon was testing locker-based pick up at 7-Eleven, although the venture seems to have been abandoned. If Wal-Mart can figure out how to walk the line between online and in-store sales, the company could have a powerful model on its hands. That is, customers placing orders online, wanting to save on delivery and opting for in-store pick up, and then being lured into buying more things when they retrieve their item.
"Relative to the competitive landscape, we have a unique advantage because we have a national footprint of stores combined with our online site that enable programs like site to store, pay with cash or pick up today," said the Wal-Mart spokesman.
Don't Miss: Broadcast Wars: Here's Why Networks and Dish Won't Give In.