Here's Why Dell Wants to Go Private With Company Founder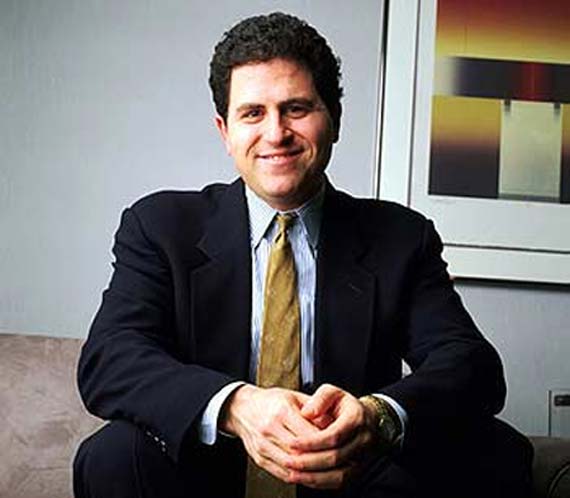 When founder and Chief Executive Officer Michael Dell came forward with a $24.4 billion buyout offer to take the struggling PC-maker private, a special committee of Dell's (NASDAQ:DELL) board of directors mandated that a "go-shop period" be implemented so that the best possible deal could be secured. Given Mr. Dell's position as a company insider, it was especially important that any offer submitted during the 45-day go-shop period be explored "in good faith" so as to avoid giving the appearance of a conflict of interest.
Several offers trickled in before the go-shop period ended in late March, but only the proposal submitted by activist investor Carl Icahn and the company's largest independent shareholder, Southeastern Asset Management, has stuck. Their $21-billion proposal challenges the $13.65-per-share bid made by Mr. Dell and the private-equity firm Silver Lake by allowing Dell shareholders to keep existing stock with the option of receiving either a distribution of $12 a share in cash or in stock valued at $1.65.
Still, Dell's board urged shareholders Friday to vote for Mr. Dell's buyout offer at a special meeting on July 18, arguing that his bid was superior to other strategic options. In a letter distributed to investors, Dell stated that it had considered continuing with or modifying the company's business plan, changing its dividend, selling to a strategic buyer, or spinning off parts of the business. But it made no mention of the Icahn offer.
"A sale to the Michael Dell/Silver Lake group … is the best alternative available — in a challenging business environment it offers certainty and a very material premium over pre-announcement trading prices," Dell wrote in the letter, acquired by Reuters.
Icahn has warned that if his leveraged recapitalization proposal was rejected by the board, he would muster shareholders to vote against Mr. Dell's bid.
So far, Icahn has made several requests for additional information from Dell, including an application for data room access for a potential lender. But the company has turned down the requests, saying that it would not furnish any additional information unless the board determined that his offer was superior to Mr. Dell's proposal.
That Dell's situation grew worse during the first three months of the year came as no surprise to the industry. Nevertheless, the results gave a new perspective for both Mr. Dell and Icahn in their separate attempts to buy out the company. Ever since rumors began circulating that the company's founder was preparing an offer to take the company private, the main question that has guided the analysis of shareholders, industry experts, and the company's board is how much should the company be valued, given the dismal condition of Dell's key market, personal computers. The first quarter's disappointing results gave some additional perspective and gave weight to Mr. Dell's effort.
"Hardware margins were pretty abysmal, which should generally support (Michael) Dell's bid," Morningstar analyst Carr Lanphier told Reuters after Dell reported first-quarter results earlier this month. "But Michael Dell's strategy is also to be aggressive in pricing, to win key contracts." Still, "it doesn't seal the case one way or the other."
Follow Meghan on Twitter @MFoley_WSCS
Don't Miss: Analyst: Apple Investors Could See a June Bounce.