Here's Why Dell's Buyout Vote Could Be Extremely Close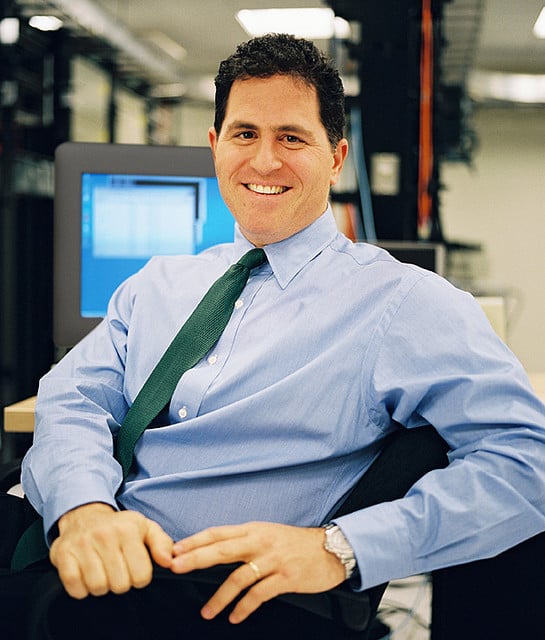 The months-long game of tug-of-war over the future of personal computer manufacturer Dell (NASDAQ:DELL) played between company founder and CEO Michael Dell and shareholders Carl Icahn and Southeastern Asset Management has entered its final phase. Offers have been made and the $24.4-billion leveraged buyout has received the official blessing of all three proxy advisory firms that analyzed the deal.
But even though Institutional Shareholder Services, Glass Lewis, and Egan Jones have given endorsements, it is by no means assured that more than 50 percent of shareholders, excluding Mr. Dell's 15.6 percent stake, will approve the offer at the July 18 shareholder vote.
The main problem is simple: Shareholders controlling more than 18 percent of Dell's outstanding shares have openly — and in many cases repeatedly — voiced their opposition to the deal. On Tuesday, Yacktman Asset Management — which owns 14.9 million shares, equivalent to an 0.84 percent stake — came out against Mr. Dell's $13.65-per-share offer. Leading the challenge to the leveraged buyout offer has been Icahn of Icahn Enterprises (NASDAQ:IEP) and Southeastern Asset Management with a rival bid for Dell.
In explaining its opposition, Yacktman noted that the offer made by Mr. Dell and private equity firm Silver Lake in early February has been holding Dell shares back. Shares of rival Hewlett-Packard (NYSE:HPQ) have risen more than 80 percent since October 31, while Dell's shares have risen by about half that figure. "Given current market conditions and comparable opportunities, the Dell-Silver Lake proposal is inadequate," Yacktman said. Other firms, like Southeastern and Pzena Investment Management (NYSE:PZN), have made that same argument since the beginning, claiming that Mr. Dell's offer severely undervalued the company.
While just a few shareholders have vocally opposed the bid, there are likely many more that have kept their dissent silent. Glass Lewis estimated in its report that shareholders controlling about 20 percent of outstanding shares could be opposed to the buyout, and that amount is almost equal to half the votes needed for the deal to pass. Since Mr. Dell and other company insiders, including its directors, will not be able to cast votes on the transaction, a majority works out to about 43 percent of shareholders.
Other shareholders, who may not have made up their minds regarding the deal, could be swayed by  arguments made by Yacktman and Icahn. The investor and Southeastern have asked shareholders to accept a tender offer for $1.1 billion shares at $14 apiece, which would leave a portion of the company public and keep Dell largely a PC company. Comparatively, as a precursor to his plan to transition the company's core business to enterprise services, Mr. Dell proposed in early February to take the PC-maker completely private.
It cannot be argued that some institutional investors will not be hit hard by the buyout price of $13.65 per share. When the offer was first made, the price was a 25 percent premium to where shares were trading at the end of January, before the deal became public knowledge — but many institutional shareholders have held their stakes for far too long for that offer to be appealing.
There are more than 140 institutional shareholders who own more than one million shares, according to All Things D's figures, and many, if not most, of them have likely held the shares for longer than two years. In that timeframe, Dell's shares price rose as high as $18.32 in February 2012, meaning any firm that owned shares on that date is down by about $4.7 million for every million shares they owned.
Shareholders that have held their stakes longer than two years could take even bigger losses, the publication noted. "Five years ago this week, Dell shares were trading at $22.31," wrote All Things D's Arik Hesseldahl, and when Southeastern acquired its stake in 2005, the PC-maker's shares traded as" high as $41.51 and no lower than $29.40."
Still, the advice of the proxy advisory firms will hold weight. Furthermore, many shareholders may decide that it would be better to get out of their Dell positions and transfer "the risk of the deteriorating PC business and the company's ongoing business transformation to the buyout group," as ISS recommended. But such a decision will require shareholders to absorb losses and accept that bets on the onetime leader of the PC industry did not turn out as expected — this is why the vote to approve the buyout will be so close.
Editor's Note: This article has been updated to reflect accurate attribution of some data points and facts and a link to the source document.
Follow Meghan on Twitter @MFoley_WSCS
Don't Miss: The Wonderfully Confusing World of Mobile Internet Usage Statistics.