Here's Why Facebook Got a Facelift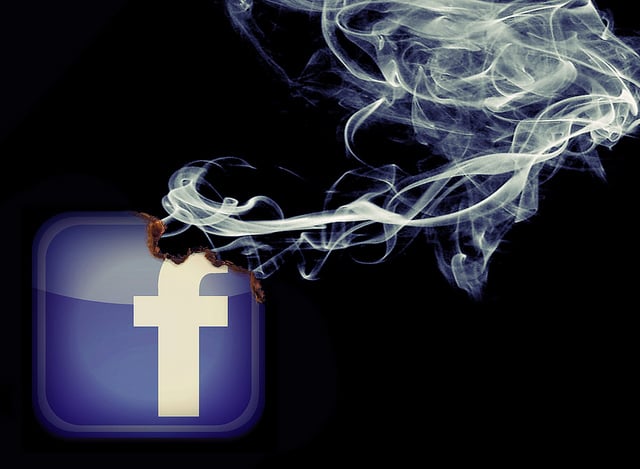 Facebook's (NASDAQ:FB) News Feed just got a facelift.
To users across the world, Facebook's social networking symbol might be distilled into the "Like" button, which until last month was emblazoned with an iconic thumbs-up. It is the tool — like the "Share" button — that links data back to Facebook. When the Like button is clicked on other websites, that click gives intelligence to Facebook the company, which generates its profits through targeted advertising. Facebook the social network aggregates information its users share; status updates they post; and, pictures, videos, and content they like, stringing together all the stories on its News Feed. That is the tool that keeps Facebook users engaged in the site, building an online presence that gives Facebook the company intelligence on its likes.
Facebook's News Feed has had multiple iterations. The social network did not launch with the News Feed, but years later, it seems unthinkable that the site's front page was not always inhabited by that update compilation. News Feed joined Facebook in September 2006, and in the words of company historian David Kirkpatrick, it was meant to answer the question: "How are the people doing that I care about?"
He described News Feed as one of the most important and influential innovations in the history of the Internet because it changed how people relate to personal data. Now, all online actions become a story for friends or even the world to consume. News Feed is the feature that helped Facebook's popularity soar, and it made it different from every other social network. It changed the media, it changed advertising, it changed politics, and it also changed how society communicates by forcing intimacy.
And now, Facebook is making a change to its News Feed.
When the feature was first announced in a blog post dated September 5, 2006, Facebook product manager Ruchi Sanghvi wrote that News Feed "highlights what's happening in your social circles on Facebook. It updates a personalized list of news stories throughout the day, so you'll know when Mark adds Britney Spears to his Favorites or when your crush is single again. Now, whenever you log in, you'll get the latest headlines generated by the activity of your friends and social groups." At the time, it sparked outrage from users who were concerned about their privacy. However, privacy concerns fell by the wayside as executives began to realize how popular the feature was becoming. It gave Facebook a new purpose by combining the actions of a user's friends into a community or a conversation.
In the beginning, Facebook's engineers would manually tweak how frequently certain types of posts populated the homepage, adding more pictures and fewer news stories in response to user engagement. Then, the engineers developed EdgeRank — a more formal algorithm — that set forth rules for what type of content was presented to users. Broad factors about people's relationships informed the algorithm, meaning Facebook was able to determine whether a photograph posted by a user's mother was more important than an update from a friend.
However, the company eventually decided EdgeRank was not sophisticated enough. Rankings should be more personalized, and News Feed should be able to recognize a user's preferences and adjust those stories populating the news feed accordingly. "A few years ago, we stopped working on EdgeRank, and started working on a machine-learning approach," Serkan Piantino, a Facebook engineer who worked on early ranking systems, told Slate. So later iterations of News Feed employed a system that took into account thousands of factors. The machine-learned algorithm is adjusted by how users interact with it. As a result, each time the home page loads, the system ranks an average of 1,500 posts.
The algorithm that controls Facebook's feed is the ever-changing, special ingredient that makes the social network successful.
Facebook's updated News Feed has a new goal: It allows users to see more "high-quality articles about current events," which survey responses indicated people wanted to see. "This means high-quality articles you or others read may show up a bit more prominently in your News Feed," two Facebook software engineers wrote in the blog post announcing the change. Unfortunately, what constitutes high quality was not defined. But what is clear is that low-quality content and memes will be probably de-emphasized.
"The goal of News Feed is to show the right content to the right people at the right time whether it's from a close friend or a news source halfway across the world. Ideally, we want News Feed to show all the posts people want to see in the order they want to read them," said Facebook. "This is no small technical feat: every time someone visits News Feed there are on average 1,500 potential stories from friends, people they follow and Pages for them to see, and most people don't have enough time to see them all. These stories include everything from wedding photos posted by a best friend, to an acquaintance checking in to a restaurant."
Follow Meghan on Twitter @MFoley_WSCS
Don't Miss: 5 Great Books for the Science Lover.