Here's Why Facebook Shares Are Touching One-Year Highs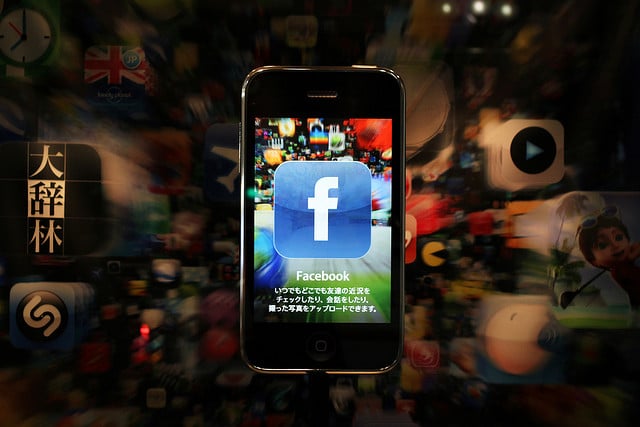 "Last night, Facebook convinced people they have a strategy for mobile usage," Facebook (NASDAQ:FB) bull Kevin Landis of Firsthand Technology Value Fund told Barron's Tiernan Ray, the day after the social network's second quarter earnings were released.
On July 24, the company reported that revenue increased 24.35 percent, with mobile ad revenue making up 41 percent of its total ad revenue, up from 30 percent last quarter and virtually nothing a year ago. This announcement sent Facebook shares on a tear — on Monday, after advancing as much as 4.60 percent to $$35.58, the stock was just 7 percent off from its initial offering price of $38 per share. Hitting $35.07 earlier, the stock touched its highest intraday price since May 21, 2012, its second trading day.
The stock's advancement is a marked change for Facebook, which has not closed above its IPO price of $38 since the day it debuted on the Nasdaq. Even as recently as May 18, the one-year anniversary of Facebook's stock market debut, it was seen as one of the most disappointing initial public offerings in history. For the social network, that first 12 months was a fight to transform the social network into a mobile-centric platform that generated more revenue from advertising and acted as a conduit, delivering what consumers want most from their phones: ways to communicate, shop, be entertained, and find answers to simple queries. Fears that the company would not be able to engineer that transformation pushed the stock into a slump that bottomed out at $17.55 last September.
"I would feel a lot more comfortable owning the stock here" than when Facebook made its stock market debut, Cantor Fitzgerald analyst Youssef Squali, who recommends buying the shares, told Bloomberg. Now, after Monday's rally, Facebook is trading at approximately 152 times earnings, which is more expensive than all but five companies in the Standard & Poor's 500 Index, according to data compiled by the publication. A higher ratio can be an indication that investors are more confident in the company.
In explaining why Facebook shares took such a steep drop after the company's IPO, Pivotal Research analyst Brian Wieser told Bloomberg, "it's clear from the pricing at the time of the IPO that the market didn't really understand Facebook's business."
But things are changing for Facebook. While Google (NASDAQ:GOOG) is still the largest advertiser in the world, with 40 percent of the mobile-ad market, its share is growing more slowly than that of Facebook. In addition, Internet-search ads, which are Google's biggest strength, are less effective on mobile screens than on desktops. Comparatively, Facebook's mobile platform has gained advertisers' attention because it links advertisements to the interests and activities of its 819 million users, Wedbush analyst Michael Pachter added. "The existence of a Facebook app on your phone makes you more likely to check on it day in and day out," he told Bloomberg.
Another reason Facebook's advertising business is growing is Facebook Exchange, a service that allows advertisers to target users based on their Web-browsing histories. "We see two huge areas in Facebook's growth — one is mobile, the other is what they're doing with Facebook Exchange," Squali said. "They're already driving literally billions and billions of impressions per day. It's growing very, very quickly."
Facebook's advertising strength has grabbed the attention of Landis, who explained to Barron's why he would not "worry as much about valuation" for Facebook right now.
"As far as what happens to their mobile progress, you just have to ask yourself, 'In two to three years, are people going to spend more ad dollars on Facebook or Google?'" he stated. "Actually, that might be a rhetorical question," he continued. "Is it more important to know what someone's looking for, or is it more important to know all about them? The move to mobile makes relevance go from pretty important to utterly important, and so the answer is probably both, you want to know what they're looking for, and who they are." And Facebook knows both.
Follow Meghan on Twitter @MFoley_WSCS