Here's Why HP Is Looking to Sell Patents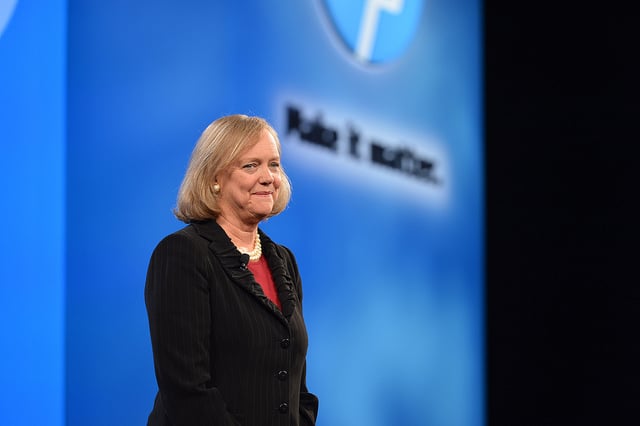 Hewlett-Packard (NYSE:HPQ) recently began looking to sell mobile-computing patents, including intellectual property such as WebOS — a tablet and smartphone operating system the company received when it bought Palm Inc. Previously there had been restrictive conditions that discouraged purchasers, according to Bloomberg, but those have now been scaled back — making a higher selling price probable.
While Palm Inc. was not a success story for Hewlett-Packard, patents are valuable enough these days that the the company could find redemption in their sale — assuming the computing company finds a suitable buyer. Bloomberg cites the example of Google (NASDAQ:GOOG), whose purchased of Motorola Mobility in 2011 at $12.5 billion was likely motivated in large part by its patents.
When it bought Palm Inc., the company was under the planning of previous Packard CEO, Leo Apotheker. Apotheker had been forced to shut down the division and halt production of its devices. His replacement as CEO, Meg Whitman, has been working to stabilize revenue and reverse damage to company finances wrought by poor acquisition choices.
Whitman has instigated a number of management shifts in working towards that goal. According to a company press release, these included the move of HP's Chief Operating Officer, Bill Beghte, to the post of executive vice president/general manager of HP Enterprise Group, and placing Dave Donatelli into a a technology identifying role. The Chief Communications Officer, Henry Gomez, was given leadership of Marketing and Communications.
"One of the benefits of having a deep and talented executive bench is that you can put people with the right skills in the right jobs at the right moments. This is especially important when your industry is undergoing profound change and you need to rapidly respond with fresh ideas and bold execution. I'm confident that the changes we announced today ill speed our journey to a successful turnaround," said Whitman of the changes.
Don't Miss: Microsoft Exec on Free iWork Apps: Apple Is Playing 'Catch Up'.