Here's Why LinkedIn Is Looking Rosy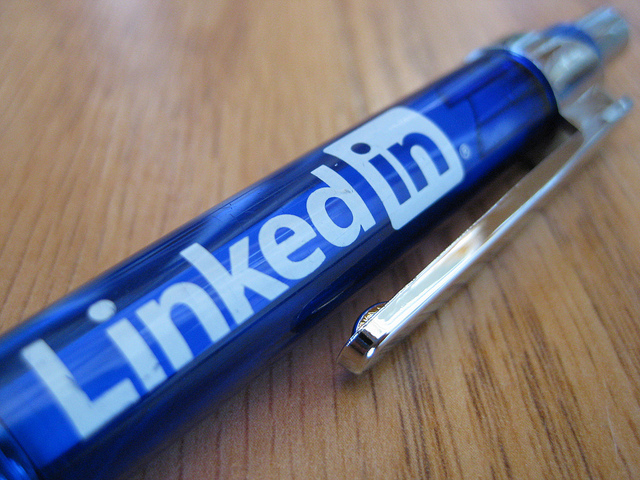 Those with an eye on LinkedIn (NYSE:LNKD) will be pleased to notice a rosy earnings report for the third quarter. According to a company press release, revenue came in at $393.0 million, up 56 percent from the $252.0 million from 2012′s third quarter. GAAP diluted earnings per share were 0.03 cents per share and Non-GAAP diluted EPS came in at 0.39 cents per share. This shows a marked improvement from the GAAP 0.02 cent shares for 2012 and 0.39 cent shares for Non-GAAP EPS in 2012.
According to 24/7 Wall St, LinkedIn has surpassed expectations on every quarterly earnings report — no small accomplishment. Thomson Reuters had predicted a 0.32 cent per share turnout for the quarter, and $385.4 million in revenue, both of which LinkedIn hopped above and beyond. Still, shares have been vacillating post-earnings report, and 24/7 Wall St suggests the stock may be having difficulty interpreting the revenue guidance — up 1.6 percent in after hours session a 4:14 today, and then down 2 percent not long after.
"Increased member growth and engagement helped drive strong financial results in the third quarter. We continue to deliver value to professionals through investment in core products and strategic initiatives such as mobile, students, and the professional publishing platform," said Jeff Weiner, the company CEO. Membership has indeed grown, surpassing 259 million, according to the press release. This constitutes a 38 percent year-over-year growth — and with new apps launched on various platforms the growth may continue in this vein.
LinkedIn announced that October brought with it the "re-imagined iPad app, Intro for iPhone, transforming [of] mobile email experience; a new Pulse app and Recruiter Mobile for customers of the flagship Talent Solutions Recruiter product."
According to Steve Sordello, CFO for LinkedIn, engineering, product, and monetization platforms were to thank for the growth. "We continue to invest aggressively in our member experience and diverse revenue streams in order to realize the long-term potential of our vision," he said.
Don't Miss: What Is Google Docked in San Francisco Bay?