Here's Why Microsoft Boosted Its Dividend 22 Percent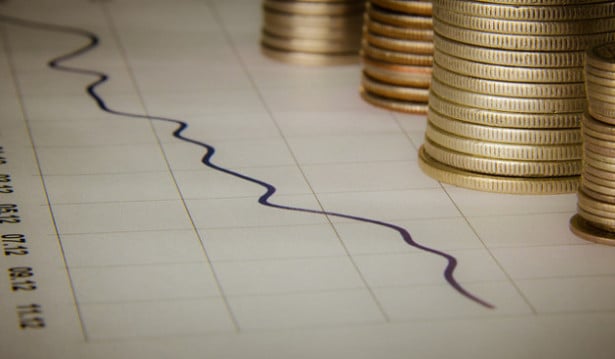 Microsoft (NASDAQ:MSFT) on Tuesday announced that its board of directors approved a 22 percent increase in the company's quarterly dividend and a $40 billion share buyback set for September 17, a date that was chosen with purpose. Since current CEO Steve Ballmer announced in late August that he will retire within the next 12 months — in the midst of Microsoft's stalling campaign to align itself with changing technological trends — the company's future has become a bit more uncertain.
The main issue is still the same: Does Microsoft have any innovation left? But how that innovation is harnessed and how successful the company's innovative efforts will be largely depend on who is in charge. With Microsoft's annual Financial Analyst Day scheduled for Thursday, that issue will be an underlying theme, which is why the timing of the company's dividend boost and share buyback plan is important.
Investors are not pleased with Microsoft's hardware forays; not only have the company's efforts been underwhelming, but the hardware business has much tougher margins that squeeze profits. They have been calling for Ballmer to step down for some time and for a visionary new leader who will focus on innovation rather than salesmanship to take his place.
The chief executive has taken a great deal of criticism for the poor performance of Microsoft's stock since he assumed the leadership position in 2000. Microsoft stock has lost 43.47 percent of its value in the past 13 years, a symptom of its inability to keep up with the changes in technology.
Last fall, Microsoft launched an overhaul of its Windows operating system, complete with touchscreen capabilities that enabled the company to release a tablet of its own, the Surface. That device was Microsoft's first step into the hardware industry. But since the beginning, the reviews of the tablet have not been overwhelmingly positive, nor have the sales figures, and that problem is evident in the company's financials.
In mid-July, the software maker reported that fourth-quarter net income came in at $5 billion, or 59 cents per share, which included a charge of $900 million, or 7 cents per share, "related to Surface RT inventory adjustments" — meaning that Microsoft miscalculated the number of tablets it should have manufactured or the price the company should have charged for the device.
Yet Microsoft remains committed to entering the mobile device business, and the company will continue to expand its focus beyond software. Investors are more supportive of Microsoft's efforts to mold its software into downloadable packages for which recurring subscription fees can be charged. After all, Microsoft has said that the subscription version of its Office business software will generate $1.5 billion this year.
However, in July, Ballmer announced a "far-reaching realignment of the company that will enable [Microsoft] to innovate with greater speed, efficiency and capability in a fast changing world." In a strategy document titled "Transforming Our Company," he noted, "as the times change, so must our company."
Basically, the transformation the CEO had in mind was a greater focus on tablets and smartphones. Then, at the beginning of September, Microsoft announced it had made a $7 billion deal to acquire Nokia's (NYSE:NOK) struggling cellphone business, a move designed to bring Microsoft into the league of Apple (NASDAQ:AAPL) and Samsung (SSNLF.PK).
By increasing the dividend a nickel to 28 cents, Microsoft is making shareholders' stakes more valuable, an offering of sorts for years of underperformance. Despite the collapsing personal computer market, Microsoft still generates billions in revenue every quarter, so investors have expected some of that cash to be returned to them. "These actions reflect a continued commitment to returning cash to our shareholders," said Microsoft Chief Financial Officer Amy Hood in a press release.
The share buyback plan is also a means to reward investors in that it acts as vote of confidence in the company's stock. It means Microsoft management believes its stock is the best investment for the company's own money. Plus, it also reduces the number of shares available on the stock market, meaning the value of the remaining shares will increase, and existing investors will own a larger portion of Microsoft.
Historically, Microsoft has increased its dividend by an average of 20 percent each year, and 2013 is no exception. Now the company will be paying a dividend yield of about 3.3 percent, twice what the S&P 500 pays. A number of other big-cap technology stocks pay dividends higher than 3 percent, including Intel (NASDAQ:INTC), with 3.8 percent, and Seagate Technology (NASDAQ:STX), with 3.7 percent.
Don't Miss: The Top 5 Most Admired Online Retailers.
Follow Meghan on Twitter @MFoley_WSCS