Here's Why Microsoft Scored an Upgrade Before the Morning Bell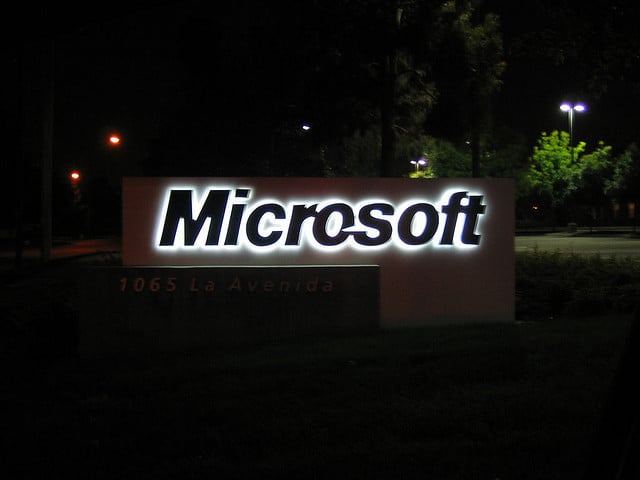 According to Street Insider, Jeffries upgraded Microsoft (NASDAQ:MSFT) from Hold to Buy before the bell Tuesday, raising the stock's price target from $33 to $42, and giving investors something to cheer about mid-week.
Analyst Ross MacMillian was responsible for the upbeat note to clients, and it came as analysts continue to evaluate Microsoft's new Windows update that is reported to support faster next-generation phones. The increased confidence led the Redmond, Washington-based company's shares to gain 1 percent to $34.83 by midday Tuesday, and MacMillian expects that trend to continue as he explains via Seeking Alpha, "While uncertainty remains around some major decisions (including the new CEO), we think the stage is set for a series of value creating events to unfold over the next 18 months."
MacMillian also backed his assertion with five key developments at Microsoft that account for the call. One of them, according to StreetInsider, is the company's new operating structure that lends itself to increased visibility of its best assets. The analyst also predicts that Microsoft will benefit from the continuing transition of Microsoft Office 365 to the cloud, and he has the value of Office at $20 to $22 per share, with the Server and Cloud business at $10 to $12 per share.
MacMillian notes that Microsoft has also served Google (NASDAQ:GOOG) and its Google Docs platform with more competition as of late, evidenced by its assertion that it won over 440 customers from Google in fiscal 2013, and MacMillian's checks with vendors align with that contention.
In addition, MacMillian also notes that Microsoft is expected to get a boost from Intel's (NASDAQ:INTC) improved competitiveness and the availability of its microprocessor units, and that is all while the value of Microsoft's intellectual property related to Android devices continues to increase.
StreetInsider reports that Microsoft has successfully signed licensing agreements with about 20 original equipment manufacturers, and has made claims that Android infringes on more than 12 patents.
Lastly, MacMillian remains optimistic that a new CEO will help the software maker harness a better portfolio focus and more diligently distribute its capital, as explains that he would like to see "an outsider that casts new eyes on the company's core assets.
"We would like an individual that brings a strong operational track record and the ability to decide what Microsoft assets should remain as core and what could be viewed as non-core. Finally, we would like an individual that sees recurring cash flows that provide the opportunity for a more capital structure."
Don't Miss: Apple Hires Burberry's Ahrendts, Trench Coats and All.