Here's Why Netflix Is a Pain on Verizon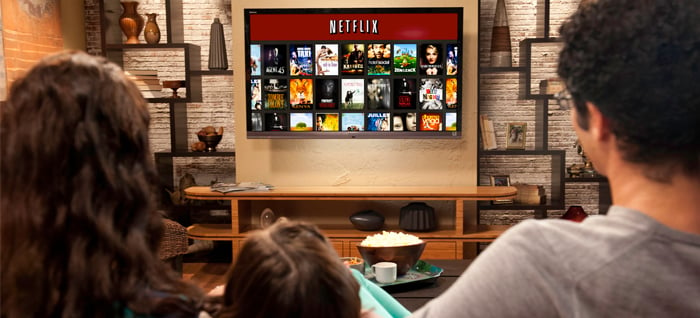 Verizon Communications (NYSE:VZ) is going to battle with broadband provider Cogent Communications (NASDAQ:CCOI) over poor Netflix (NASDAQ:NFLX) performance on Verizon's network.
Netflix is one of the most popular ways for consumers to get TV, and the video streaming service continues to grow in subscribers and internet traffic. Verizon customers have complained about the poor quality of their Netflix service, which is being caused by overcrowded network ports. That crowding leads to long buffer times and pixelated picture when trying to stream TV online.
Verizon and Cogent are arguing over peering, an arrangement in which two bandwidth providers send and receive equal internet traffic from each other for free. Cogent and Verizon peer to each other in several locations, exchanging traffic through ports. Verizon seems to be allowing the ports it shares with Cogent to become crammed. Netflix is one of Cogent's biggest customers and the service counts for a large amount of Cogent's traffic.
Verizon is pointing fingers at Cogent and Netflix itself for the problems, claiming that it offers the fastest, most reliable internet currently available. But it has been suggested that Verizon has an ulterior motive for not working harder to upgrade Netflix performance on the network. Verizon owns a large stake in Netflix competitor Redbox, which is owned by parent company Coinstar (NASDAQ:CSTR), and helped Redbox develop a streaming service called Redbox Instant that was meant to directly challenge Netflix. The reasoning is, if Verizon customers aren't satisfied with Netflix performance on the network, they may choose to switch to Redbox or another competing service rather than ditch Verizon.
Other internet providers that also own video streaming services have taken a similar stance with Netflix. Time Warner Cable (NYSE:TWC) and Comcast (NASDAQ:CMCSA) have both allowed the Netflix experience to degrade in the hopes that customers will switch to one of their own traditional cable services.
It has been estimated that Netflix-watching counts for 30 percent of broadband Internet traffic. Unless Verizon and Cogent can reach an agreement as to which company is responsible for supporting the increase in traffic, Netflix's streaming issues on Verizon are likely to get worse as more people join the service.
Investing Insights: Is Verizon a Buy?