Here's Why Satya Nadella Could Be Good for Microsoft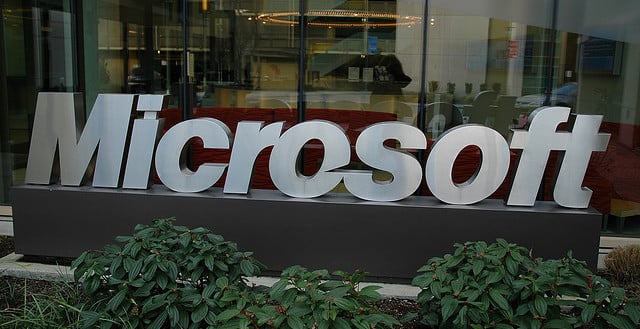 From the beginning of Microsoft's (NASDAQ:MSFT) search for its next chief executive officer, the industry was well aware of the massive task the company's next leader would face.
The years of Chief Executive Officer Steve Ballmer's tenure have come to be known as the "lost decade" by technology writers and industry experts. Ballmer has taken a great deal of criticism for the poor performance of Microsoft's stock since he assumed the leadership position in January 2000; the stock lost more than 35 percent of its value in the past 14 years, a symptom of Microsoft's inability to keep up with the changing technological trends. Since its software populates the majority of the world's personal computers, Microsoft has suffered as a consumer — and even business — with spending increasingly shifting to tablets and smartphones and away from personal computers.
At one time, the company dominated the tech industry, but since 2000, competition from rivals like Apple (NASDAQ:AAPL) and Google (NASDAQ:GOOG) — companies better positioned to profit off technology's turn to mobile computing — has left Microsoft playing catch up. Ballmer announced his decision to resign last August, and since that time, speculation as to his successor has run rampant. Microsoft needs a chief executive with a varied technology background and expertise in enterprise software, an increasingly core business for the company, and in Satya Nadella, Microsoft's executive vice president of cloud and enterprise, the company may have found that person.
Satya Nadella is currently the forefront contender among possible candidates for the next Microsoft chief executive, only the third person to head the company since Bill Gates and Paul Allen founded it in 1975. Through sources familiar with company's plans, the Wall Street Journal learned that Microsoft directors are in negotiations with Nadella, a twenty-two-year veteran of the company. Those sources say the decision is proof of Microsoft's desire for continuity. If Nadella is appointed, Microsoft directors will have opted for the safe choice of a company insider rather than the more dangerous move of picking a visionary outsider. "It is clearly a safe pick," research analyst Dan Fletcher of Neuberger Berman's Large Cap Disciplined Growth, a Microsoft investor, told the publication. Nadella is safer because he knows the company's culture well and runs the division most important to the company's core business customers.
But the selection of Nadella will disappoint those investors desiring "an outsider who would drive significant and bold change," Fletcher added. Little in Nadella's public career with Microsoft suggests that he would push the company to be a trend setter rather than a trend adopter. At one time, Ford (NYSE:F) Chief Executive Officer Alan Mulally was the leading contender. Still, the chief executive appointment could push Nadella to lead Microsoft in a new direction.
He first joined Microsoft in 1992 from Sun Microsystems, and colleagues describe Nadella as the man responsible for repairing technical problems with the company's Internet search service and credit him with fostering a collaborative work environment at a company well-known for its competitiveness. More importantly, Nadella has experience in serving corporate customers in Microsoft's enterprise division, which creates purpose-designed computer software for organizations rather than individuals. "He's an enterprise guy," Bernstein Research analyst Mark Moerdler told MarketWatch. "The real opportunity for Microsoft is in that they are moving to more cloud and subscription services. And here's a guy who does that."
Under Nadella, Microsoft's cloud and enterprise business has soared. That division now generates two-thirds of Microsoft's profits, and fiscal second-quarter results showed that revenue from the company's commercial cloud services rose 107 percent from the year-ago quarter. According to Moerdler, that growth story may be too much for investors to ignore, meaning Microsoft shareholders will want a chief executive able to capitalize on the company's strength in that arena. "How many cloud vendors are growing by 107 [percent]? There's only one, and that's Microsoft," he told MarketWatch.
Growth in commercial services gave the technology company a strong 2013. Even though Microsoft has fallen behind its competitors, it is important to remember the maker of the Windows operating system is still a very profitable company, and its financial results for the last quarter of 2013 prove that point. Both revenue and profit beat Wall Street's expectations; sales soared to $24.52 billion in the second-quarter, an increase of 14 percent from the year-ago quarter and well above the consensus estimate of $23.5 billion. Operating income totaled $7.97 billion, while net income came in $6.56 billion, pushing earnings to 78 cents per share. Comparatively, analysts had forecast Microsoft to generate earnings of 67 cents per share.
Plus, Microsoft's Windows operating system runs approximately nine out of every 10 desktop and laptop computers in the world, and its Office and Exchange software are mainstays of corporate business.
It is the strength of the company's commercial division that has led ValueAct Capital — an activist investor that will soon have a set on Microsoft's board — to push for the software developer to divest its consumer-oriented businesses like the Xbox videogame unit and Bing search engine. However, Gates, Ballmer, and several directors have argued that corporate and consumer technology are not as different as they once were, and Nadella seems to agree. As Nand Mulchandani, chief executive of software startup ScaleXtreme, told the Journal, Nadella argued at a 2012 conference that consumer and corporate technologies can benefit from each other. Nadella also explained that his experience working at Bing proved Microsoft's online business depends on its Web-computing services.
Microsoft is fighting the competition on numerous fronts; in smartphones, the company's main rival is Apple, while in search the rival is Google, in web-computing its Amazon (NASDAQ:AMZN), in databases it is Oracle (NYSE:ORCL), in internet-based corporate software it is Salesforce.com (NYSE:CRM), and it video games it is Sony (NYSE:SNE).
Smartphones have been a particularly difficult competitive arena for Microsoft. The smartphone industry has heard rumors — very tentative rumors — that partnership between Microsoft's Windows Phone mobile platform and Nokia's (NYSE:NOK) Lumia handset has begun to gain on the competitive smartphone industry dominated by Samsung (SSNLF.PK) and Apple. Evidence that the market may have room for device that is not powered by Google's Android or Apple's iOS was delivered in the third-quarter by the research firm Gartner, whose summary of the smartphone industry noted that, "The winner of this quarter is Microsoft which grew 123 percent." The news release further explained that Microsoft yet-to-be-completed acquisition of Nokia's devices and services business will serve to "unify effort and help drive appeal of Windows ecosystem."
However, the Windows Phone-powered Lumia has to make up a lot of ground before it can be considered a true contender for the smartphone crown. The fact that Android surpassed 80 percent market share in the third-quarter of 2013 confirms that, as did Nokia's fourth-quarter earnings, which showed a 29 percent year-over-year sales decline in its soon-to-be-sold handset business. Currently, Microsoft's software is on fewer than 4 percent of smartphones sold globally.
Last September, Microsoft and Nokia — two companies whose mobile futures are already deeply intertwined — announced their plan to combine forces; the maker of the Windows operating system will purchase substantially all of Nokia's Devices & Services business, license the company's patents, and license and use its mapping services for 5.44 billion euros, or about $7.5 billion. The deal was inked short just after Ballmer announced his plans to resign, meaning who ever succeeds him will be stuck with Ballmer's commitment to expanding the company's mobile operations as well as 32,000 new employees.
Meanwhile, Microsoft's competitors — Apple, Google, and Amazon — are striding into the new technology territories of wearable technology, driverless cars, and delivery by drone.
More From Wall St. Cheat Sheet:
Follow Meghan on Twitter @MFoley_WSCS