Here's Why Sirius Is 'Proud' of its Third Quarter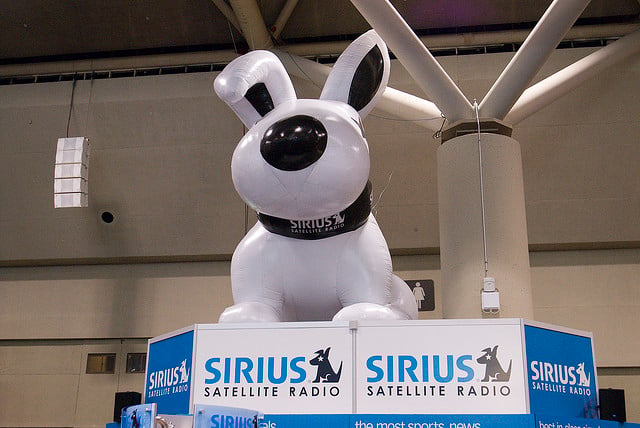 Sirius XM (NASDAQ:SIRI) was all smiles on Thursday after reporting record revenue of $962 million in its third quarter, up 11 percent from last year's revenue of $867 million. Earnings per fully diluted share for 2013 held steady at $0.01 — the same as in the third quarter of 2012. Sirius's net income came down, ringing in at $62 million compared to last year's third quarter net income of $75 million. This did include losses on extinguished debt of $108 million in 2013, and $017 million the year before.
"Sirius XM had a great quarter, with the 513,000 net subscriber additions and the 373,000 self-pay net additions setting post-merger records for the third quarter. We also saw double-digit growth in revenue for the seventh consecutive quarter, a new quarterly record for adjusted EBITDA and adjusted EBITDA margin, and significant growth in free cash flow," said Jim Meyer, Sirius XM's CEO.
"We are proud of all we accomplished in the third quarter: strong operating results, significant improvements in our balance sheet, renewals of important long-term programming contracts, and the announced acquisition of the connected vehicle unit of Agero," he added.
Meyer also indicated that the company would be increasing "guidance for net subscriber additions and reducing our guidance for self paying subscriber additions by equal amounts," due to growth in new automobile sales and the growing number of self-pay subscribers who are selling their cars and coming back into the company's trial funnel.
According to Reuters, despite Sirius XM's addition of 513,000 net subscribers to satellite service in the third quarter — it has set its 2014 revenue prediction lower than Wall Street had hoped — at $4 billion. Revenue and net income estimates were missed, with shares down 3.4 percent at $3.92 per share in premarket trading. Next year, analysts believe revenue will ring in around $4.17 billion. Pandora Media (NYSE:P) and other internet streaming sources are attempting to break their way into the automobile market, meaning Sirius has a new challenge on its plate.
Don't Miss: Latest Mercedes C-Class Brings Design to a Whole New Level