Here's Why This Investor Is Suing Over BlackBerry's Blunders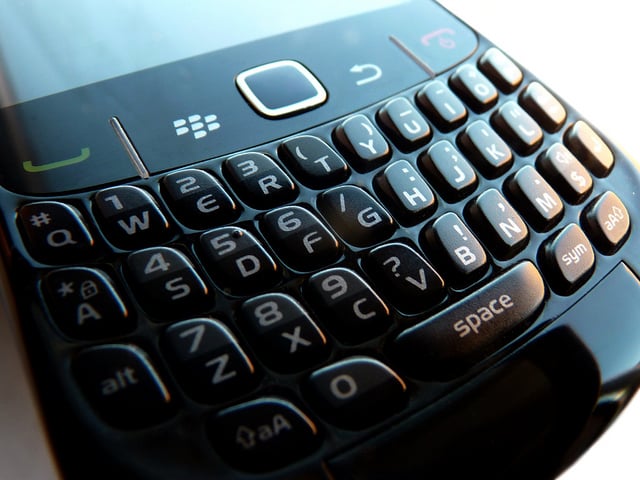 It seems safe to say that BlackBerry's (NASDAQ:BBRY) latest financial diagnoses have not been celebrated by its investors, and now one in particular is especially making that clear. Bloomberg reports that Marvin Pearlstein, a BlackBerry investor, has sued the company and two of its executives for inflating BlackBerry's stock and issuing false statements about its future prospects.
Chief Executive Officer Thorsten Heins and Chief Financial Officer Brian Bidulka are the two subjects of the proposed class action suit, and Pearlstein alleges that they purposely mislead investors into believing that BlackBerry's new smartphone product line would help the company revive success. In reality, BlackBerry 10 failed to garner any significant consumer support, and the company was recently forced to write down a nearly $1 billion charge related to unsold devices, and that is where Pearlstein places his investor concerns.
According to Bloomberg, the suit highlights the press release and earnings call that took place previous to the BlackBerry 10 launch when the company issued assured statements about the product's prospects, maintaining that the new phone would "drive improvements across the company." Heins also asserted on that same day that BlackBerry "continues to be a financially strong company and we're executing and delivering on our commitments," but Pearlstein is now questioning whether Heins and his COO really believed any of that was true.
According to Bloomberg, the plaintiff asserted in the complaint, "The company was not on the road to recovery and reemerging as a lead player in the wireless communications industry," and thus is charging Heins and Bidulka with purposely presenting misleading information about the company's prospects in order to dishonestly strengthen investors' confidence.
That confidence was all but shattered Sept. 20 when the Ontario-based smartphone maker issued its second-quarter earnings, uncovering plunging sales figures and a revenue that hit well below analyst expectations, but by that time Pearlstein alleges that BlackBerry's stock price was already inflated and shareholders thus suffered unspecified damages from buying BlackBerry common stock on account of Heins' assured confidence only a year earlier.
Thus, now, the two executives have just one more thing to worry about, as they already cope with a plummeting stock price, a foundering company, and a preliminary $4.7 billion buyout deal with Fairfax Financial Holdings that they're desperate to secure. The case will be Pearlstein v. BlackBerry Ltd in the U.S. District Court, Southern District of New York.
Don't Miss: Are These Companies in Talks to Purchase BlackBerry?