Here's Why Zynga Will Stay with CEO Mark Pincus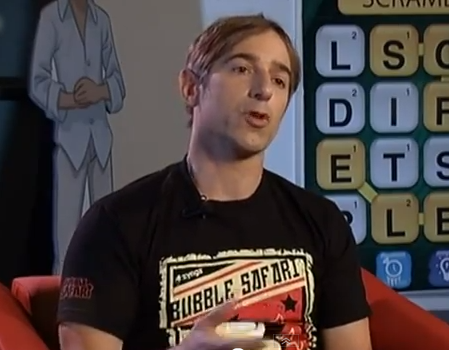 Is replacing CEO Mark Pincus the way for Zynga (NASDAQ:ZNGA) to go? Whether or not investors believe that's true, Pincus is unlikely to disappear any time soon, owing to the fact he controls so much of the company's movements. Pincus would in effect have to cast a no-confidence vote for himself in order for Zynga to get another chief executive.
According to Therese Poletti's take on MarketWatch, Pincus hold over 60 percent of the company's voting power due to the structure of its stock holdings. There are three different classes of Zynga stock, one of which Pincus owns entirely himself. Following a no-frills, no-press-allowed, poorly attended Zynga shareholder meeting this week in San Francisco, it appears Pincus is taking matters into his own hands — whether investors like it or not.
While Poletti noted it's possible shareholders stayed away as an acknowledgment they have no power, it's also possible they consider the company — which has lost 71 percent of its value since the IPO — an utterly lost cause. Pincus, on the other hand, thinks the road back to success will be paved with more energy and more finesse, with the company moving "quickly to innovate, iterate, and find the player heat." Pincus broadcast an address to employees after the subdued shareholder meeting, both of which followed the announcement that 18 percent of Zynga staff would be receiving pink slips.
Pincus preached patience with employees and mentioned the company's success with recent game like "Running with Friends" in the announcement to his workforce. Zynga plans to get more committed with card games, both within and outside the sphere of gambling, as the distressing decline of its games' popularity continues.
Can Zynga make it back without Facebook (NASDAQ:FB) on board? The company's power was originally tied to social media users' enthusiasm for its products, yet Pincus will try other avenues to get things moving in a positive direction. If any investors believe the guidance of a new chief executive would be what the doctor ordered, they'll have to table their reservations for a later date. Since the press isn't sure how the shareholder meeting went, no one knows if the issue even came up this week in San Francisco.
Don't Miss: Google's YouTube Is Crushing the Competition.