How Android Is Becoming the Best Platform for Mobile Gaming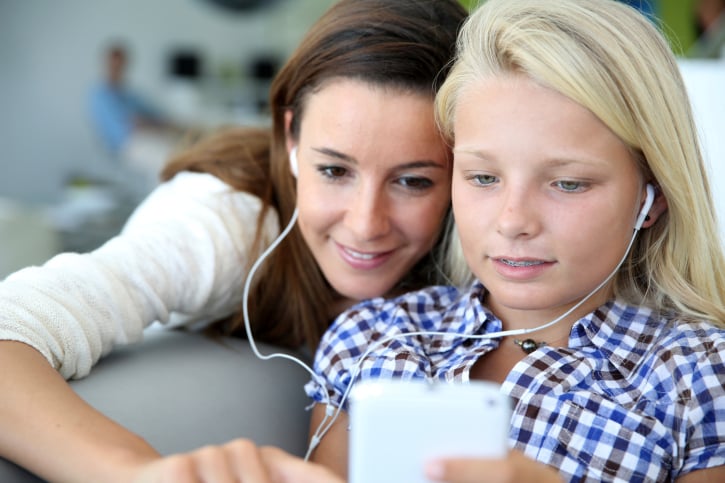 As revenue from mobile games for both Android and iOS continues to grow, Android is closing the revenue gap between the mobile operating systems and beginning to prove how it could be the best mobile operating system for users and developers who play and build mobile games.
A report released by IDC and App Annie, called the "Portable Gaming Spotlight," compared the mobile gaming market in the second quarter of 2013 with the market's performance in the corresponding quarter of this year. In a year, Android's share of the combined smartphone and tablet installed user base jumped 8.4 percentage points to reach 70 percent as the user base hit 2.1 billion worldwide.
Meanwhile, iOS's share of the smartphone and tablet installed user base dropped by 1.9 percentage points, with the share of "all others," including Windows Phone, BlackBerry, and Symbian devices, dropping 6.4 percentage points. Game shipments and spending on handheld devices also continued to fall.
Games represent about 40 percent of downloads in both the iOS App Store and Android's Google Play, and mobile games account for approximately 75 percent of iOS App Store spending and approximately 85 percent of Google Play store spending. While iOS games generated about 2.4 times as much revenue as Android games, and iOS App Store game revenue grew more than 70 percent between the second quarter of 2013 and the second quarter of 2014, Android game revenue grew faster, more than doubling in the space of a year.
The same group of dominant games were the top three grossing games on both Android and iOS, with Clash of Clans, Candy Crush Saga, and Puzzle & Dragons ranked in the top three on both platforms. In order, the top five grossing games in the iOS App Store were Clash of Clans, Candy Crush Saga, Puzzle & Dragons, Game of War — Fire Age, and Hay Day. In the Google Play Store, Puzzle & Dragons, Clash of Clans, Candy Crush Saga, Monster Strike, and The World of Mystic Wiz were the top five.
IDC researcher Lewis Ward told Re/Code that in his estimation, the jump in mobile game spending mostly comes down to the growing prevalence of smartphones and tablets: "The revenue increase is mostly driven by the increase in smartphone and tablet ownership worldwide. Sure, monetization in select games is up, but overall gamer ARPU (average revenue per user) on combined smartphones and tablets appears to be trending down marginally in 2014 compared to 2013."
As we reported recently, one of the biggest differences between Android and iOS is each platform's users. While iOS's relatively small user base has more purchasing power for high-end smartphones and for premium apps, Android is looking for its next 5 billion customers outside of the profitable market in North America: in emerging markets around the world.
As the App Annie report found, game spending by consumers in North America represents a smaller portion of Google Play revenue than it does for the revenue brought in by the iOS App Store. Western Europe, particularly, gained share of game spending. In May, Newzoo, a games market research firm, projected that the global market for mobile games will reach $21.8 billion in 2017, generating 27 percent of overall global gaming revenues.
As Newzoo reports, that figure "includes local Android stores, particularly popular in China as well as web-based and feature phone gaming. The latter is typical of the Japanese mobile games market and still accounts for several billion dollars in revenues." Revenue from feature phone gaming and mobile web gaming is expected to slowly shift to smartphone and tablet gaming revenue, and that shift is expected to create a multi-billion-dollar mobile gaming market in Japan alone.
And while Japan is one of the few countries whose iOS adoption rate has seen recent growth, Android's adoption continues to grow globally, with Google citing its ambition to reach the next 5 billion users around the world. Much of that growth is likely to come from markets that iOS, given its status as the operating system exclusively used by Apple's line of premium smartphones, largely misses. Newzoo notes that the size of the mobile gaming market demonstrates how quickly the gaming market is changing and adapting to the prevalence of mobile devices: "Illustrative of the rapid market changes is the fact that Apple generated almost identical game revenues as Nintendo in 2013: $2.4bn. In 2014, both Apple and Google are expected to generate more game software revenues through their 30% share of app store spending, than Nintendo will make from for their software."
From a mobile developer's perspective, that's great news. As the App Annie report demonstrates, Android is the place to be for game developers, with the platform's adoption rate and mobile gaming spending growing significantly faster than the same metrics on iOS. And while Apple's mobile operating system is perceived as the "premier platform" for app developers in general, that could easily change when it comes to mobile games, which continue to drive spending as more users come online and are pushing toward closing the long-running revenue gap between Android and iOS.
It will be impossible for iOS to match Android's market share globally, and even though fragmentation and forking mean that not all Android devices actually have Google Play as the default app store, the popularity of the store alone could see it slowly becoming a more lucrative choice for mobile game developers than iOS's App Store.
If developers see that Android users are spending more money on games, then more developers may decide to create games specifically for Android phones, or to prioritize their marketing of the Android version of a game that's available on both platforms. The influx of new games and the rise in game-centric marketing could draw more consumers to Android, where they'll spend more money on games, and suddenly the idea that Android is the premier platform for game developers becomes a self-fulfilling prophecy — one that creates a better platform for mobile games and the people who play and create them.
More from Tech Cheat Sheet:
Want more great content like this? Sign up here to receive the best of Cheat Sheet delivered daily. No spam; just tailored content straight to your inbox.