How Bad is Facebook Search for Yelp?
Yelp's (NYSE:YELP) Graph-Search hangover continued on Wednesday, with shares falling as much as 3 percent in the afternoon before recovering to about $20. The online review platform closed down 6.19 percent on Tuesday following Facebook's (NASDAQ:FB) announcement that it is building a social search tool.
Why is Facebook's search bad for Yelp?
At a glance, it's easy to call both Facebook's Graph Search and Yelp recommendation tools. For example, both allow users to find things like restaurants that their friends like, or to find events that their friends are attending, or make new connections by discovering what their friends interests are. There are even options to search through degrees of removal, such as friends of friends, or in Yelp's case, total strangers who just happen to live in your area.
Start 2013 better than ever by saving time and making money with your Limited Time Offer for our highly-acclaimed Stock Picker Newsletter. Click here for our fresh Feature Stock Pick now!
Both depend on crowd-sourced information, as well. Searching for a restaurant on Yelp that has no reviews won't yield much useful information. Trying to find a good restaurant on Facebook based on what your friends like is no good if none of your friends "like" the restaurants they go to…
With this in mind, it's easy to see why Facebook would come out a winner. Compared to the world's largest social network, Yelp's user-generated database of reviews is tiny and limited. Yelp can't help you find restaurants your co-workers like — at least, not with the same ease and sophistication of which Graph Search seems capable.
At the end of the day, users are more likely to use just one social recommendation tool. If the choice is between Yelp and Facebook, the choice seems clear. One is materially more robust. Highlighting the competitive pressure Yelp now faces is a downgrade to "Underperform" from analysts at Northland Capital, who cite the new search tool as a catalyst.
But at its best, as CEO Mark Zuckerberg said during the launch, Graph Search will take years to polish, and a mobile roll out is not yet in sight. Yelp has a long-term competitor on its hands, not a short-term killer.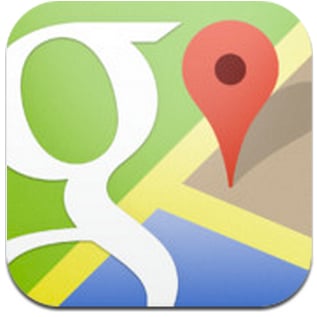 So the kitchen's getting hot and Yelp's feeling the heat, but what about Google (NASDAQ:GOOG)?
Before Facebook revealed that it was actually building search, speculation on the project was readily dismissed by many observers. Google is, and has been, the hands-down top search engine for years. Taking on the titan seemed like a hopelessly daunting task. Investors who are concerned that Facebook's search is a distraction from core monetization efforts helped pull the company's stock price down as much as 6 percent after the announcement, but shares of Google have suffered as well.
Looking at the stock chart, it's interesting to see a huge spike during Facebook's event, as news of Graph Search hit the wires. Google closed the day up, but is facing selling pressure on Wednesday. Facebook's announcement came one week before Google is expected to release its fourth-quarter earnings, and investors may be on edge about the company's competitiveness.
Google's third-quarter profits fell 20 percent year over year, and analysts are expecting a fourth-quarter gain of just 5 percent.

Investing Insights: Is Yelp Dead Money?