How Bayer Can Help Tech Startups and How It Could Hurt Them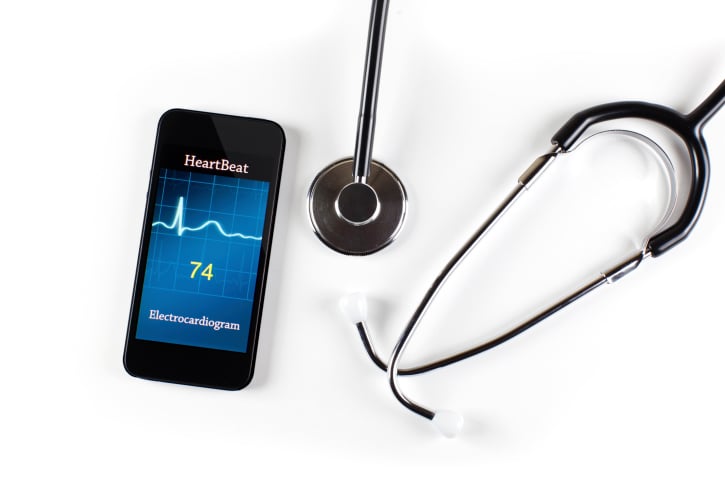 Accelerators are a big part of the tech startup scene. So it was just a matter of time before the healthcare industry got in on them too, right? VentureBeat reports that Bayer HealthCare is the first pharmaceutical company to start its own accelerator. Last year, Bayer began its Grants4Apps program as a crowdsourcing initiative, and this year turned the program into an accelerator. It received seventy applications, and selected five startups that will each participate in a three-and-a-half-month program and receive about $65,000 in funding. VentureBeat notes that while many healthcare accelerators five about $25,000 for approximately 6 percent of equity, Bayer gives about twice as much financial support for no more than 10 percent of equity.
At a kick-off event this week, Bayer's senior vice president Reinhard Franzen told the audience that Bayer itself was a startup 150 years ago, and that the company is serious about participating in innovation by supporting startups. The startups will present at a Demo Day in early December. Until then, it will likely remain unclear if there will be another edition of Grants4Apps.
What is an accelerator? 
Briefly, an accelerator is a program of funding, mentorship, and resources offered for a finite amount of time to help startups to scale and succeed. Startups apply to accelerators to gain access to experienced entrepreneurs and investors, early funding, and even office space for a short amount of time, and the accelerator gets a small amount of equity in exchange. So it's in both parties' interest for the startup to become a successful company.
In January, The Economist reported that accelerators are "the biggest professional-training system you have never heard of." While the "never heard of" part might not be true for dedicated followers of the tech space, where top accelerators like Y Combinator, TechStars, AngelPad, Launchpad LA, and Mucker Lab are notable, it's worth going back to the basics of what an accelerator is and does in order to understand what's going on with Bayer's Grants4Apps.
Proponents of accelerators tout them as the business schools of the future, and there are thought to be more than 2,000 accelerators worldwide. Y Combinator, the first accelerator, was founded in 2005. Some accelerators, like TechStars and Startupbootcamp, have set up worldwide networks of facilities and events, while others, like Startup Chile and Startup Wise Guys in Estonia, are government-sponsored. There is also a growing number of so-called corporate accelerators, like those by Microsoft, Wells Fargo, Disney, Sprint, Samsung, Pearson, and Volkswagen.
What's the deal with corporate accelerators?
While they sound like a good idea on the surface — big companies helping get little companies off the ground – corporate accelerators aren't as easy to get behind as industry-wide accelerators that aren't company-sponsored. TechCrunch's Danny Crichton wrote recently that "corporate accelerators are an oxymoron," noting that unlike traditional accelerators, corporate accelerators need to fit within corporate objectives. As they grow in prevalence, corporate accelerators can affect the overall development of startups, and influence which innovations succeed and which ones don't.
Crichton notes that one of the key functions of early investors and advisers is to make customer introductions for startups, and that's problematic when a startup's sponsor is a corporation. Like an early-stage investor who doesn't follow through in later rounds of financing, a corporate accelerator who doesn't buy a startup's early product sends negative signals to other customers.
And as corporate accelerators grow more common, it's likely that corporations won't give businesses to startups that got their start in an accelerator run by a rival corporation, which will pose further challenges to startups trying to gain traction. Perhaps just as problematic will be the fact that the advisers available to startups in a corporate accelerator are all from a single company and a relatively homogeneous background. By contrast, the mentors in an industry-wide accelerator are generally experienced entrepreneurs, investors, and other experts, who are more likely to have tried and succeeded at the types of ventures that startup founders are embarking upon.
That limits startup founders' ability to gather a wide range of feedback and perspectives on what their companies will need to do to succeed. It also limits their ability to gain perspective on what solutions could be adopted across an industry, instead of what fulfills the needs of a single company.
So how do companies like Bayer benefit from running accelerators? How do the startups benefit?
Because many corporate accelerators don't take a share of equity, and therefore don't profit by helping the startup to scale and become a successful business, they aren't deriving value by helping startups to succeed. Instead, the value for many corporate accelerators is in the opportunity to connect their company and their employees with new, innovative ideas.
But most corporate accelerators are also inherently interested in getting startups to build products to fit the challenges and uses that the corporation wants solved, not necessarily the broader problems for which everyone in the industry could use a solution. For that reason, more neutral accelerators are better long-term for startups and for innovation. Accelerators like Rock Health, for the healthcare industry, give startups a better chance to learn from multiple perspectives and connect with a wider field of potential customers. (There are, of course, many other healthcare-specific accelerators if you're looking for options.)
Startups benefit in the short term from funding and from mentorship, but only a good accelerator will benefit a startup long-term. The steps taken early in a business's life will shape its founders' thinking about the direction the company will pursue, and the advisers in an accelerator will need to be just as innovative in their thinking about a startup's potential as the founders themselves need to be.
Why is a pharmaceutical company working with apps?
All of this is not to say that Bayer's Grants4Apps is necessarily a bad thing for the startups in the program. (It's too early to know.) The simple fact that all of the companies in the accelerator are working on projects that seem unrelated to Bayer's core businesses is actually a good sign. Bayer's Grants4Apps website notes that the five startups currently in the accelerator have developed "innovative technology solutions to healthcare problems."
For other companies considering applying, the website specifies that accepted startups are not only "innovative and forward-thinking," but use "progressive healthcare and pharmaceutical process[es]." They can also include mobile apps, services, wearables, medical devices, diagnostic kits, software, and hardware. So what kinds of projects is Bayer funding? Here are the five in Grants4App's first round as an accelerator:
Cortrium has developed a wearable sensor that uses electrodes to track metrics like electrocardiography (ECG II and III), heart rate, respiratory rate, skin surface temperature, heart rate recovery, sleep analysis, heart rate variability, physical activity level, and body position and motion. The device transmits the information to the user's smartphone, and a cloud service enables a physician to track the user's metrics. Future version of the device will also measure blood pressure and blood oxygen level.
PharmaAssistant has developed SmartBottles for prescriptions, which provide visual and audio alarms to remind patients to take their medications. A monitoring service enables family members to check if the medications have been taken, or receive notifications if something is wrong. An app, compatible with both Android and iOS devices, can also alert users to potential interactions between medications.
FabUlyzer is a wearable device that uses nano-sensors to smell the user's breath to give them information about their body. Using an app, the user enters their plans for exercise, performs the activity, and then blows into the sensor to learn how much fat they've burned.
Parica is developing contactless detection systems to analyze vital signs, and warn physicians if problems are detected.
CardiMoni is an app to detect irregular heart rate and rhythms by using clinically validated algorithms. The app reportedly won't need "additional hardware" to diagnose heart rhythm disorders. Qompium, the company behind it, aims to put "a doctor in your pocket" by enabling users to get clinical feedback from physicians from their smartphone.
Is Bayer's program a good choice for healthcare tech startups?
This round of Grants4Apps is functioning as a test, and Bayer will likely need to see what happens in the next three and a half months to figure out whether the program will continue in the same direction. That said, it's hard to know this early if the accelerator will be successful in launching successful businesses. Grants4Apps represents a growing trend toward corporate accelerators, which as a group are ultimately unlikely to be good for startups because they'll have too much influence on the applications of a given technology, and which companies buy a startup's product.
In the short term, these corporate accelerators are good at connecting the sponsoring company with new ideas and of course at financially supporting new startups. With Bayer's Grants4Apps, it's good that the startups don't have an obvious connection to the corporation's main business. It would be better for them to stay that way than to see the next edition of the accelerator filled with startups that are very obviously producing a product that Bayer would want, but we'll have to wait to see what the five startups and Bayer announce on Demo Day to find out what happens next.
More from Tech Cheat Sheet:
Want more great content like this? Sign up here to receive the best of Cheat Sheet delivered daily. No spam; just tailored content straight to your inbox.