How Bigger Smartphone Screens Change Our Habits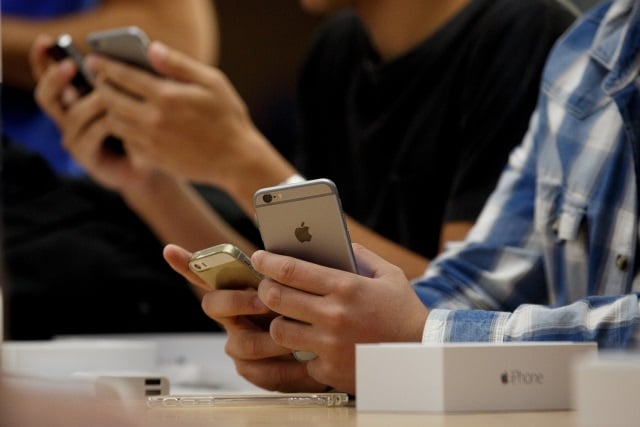 With competition in a slowing but crowded tablet market heating up, tablet manufacturers have to compete with more than just each other's products. They're also faced with increasing competition from smartphones and their growing screens, which make it easier for users to complete the activities they once reserved for a tablet.
Take an activity that millions of users complete on their smartphones and tablets each day: Reading an article or watching a video. Pocket investigated how the increased screen size of the iPhone 6 affects users' reading habits. The post notes:
We live in a day and age where phones have become so big they require a thumb extender and fanny pack to use them. If this is to be the new normal, we found ourselves wondering how screen size might affect when and where we view the content we're interested in? We used the release of the iPhone 6 and 6 Plus as an opportunity to answer this question. Our analysis dug into over 2 million article and video opens and compared before-and-after behavior for users who upgraded from an iPhone 5/5S to a 6/6 Plus.
Pocket first looked at the habits of users who owned both an iPhone 5 or iPhone 5s and an iPad, and investigated how they spent their time reading on each device. For these users, 55% of content was consumed on the iPhone versus 45% on the iPad. The post notes that this fairly even split contrasts sharply with the consumption split for Android users, whose smartphones are typically larger in size. Users with both an Android phone and tablet view a full 80% of their content on their phones, and just 20% on tablets.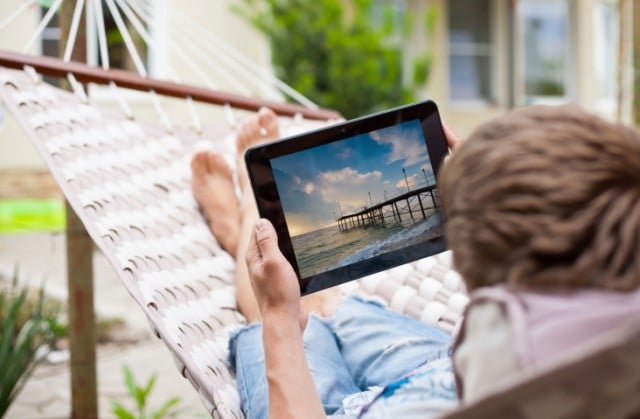 However, life for iPhone users changed dramatically once the iPhone 6 and the iPhone 6 Plus entered the picture. Pocket made several conclusions about users' content consumption habits with a larger smartphone screen, starting with the assertion that "The bigger your phone's screen, the more time you'll spend reading/watching on it." Users who upgraded to an iPhone 6 now view content on their phones 72% of the time, up from 55% of the time on a smaller screen. And those who upgraded to an iPhone 6 Plus now consume content on their phones 80% of the time, the same percentage of the time that Android users view content on their phones.
Pocket also concluded that "the bigger your phone's screen, the more you'll read/watch as a whole." Pocket observed that users who own both an iPhone and an iPad began consuming significantly more content when they upgraded to the iPhone 6 or iPhone 6 Plus. Those with an iPhone 6 now open 33% more articles and videos inside Pocket than they did with the iPhone 5 or iPhone 5s, and those with the iPhone 6 Plus open 65% more items than they did with the smaller iPhone.
An interesting conclusion of Pocket's observations is its finding that "The bigger your phone is, the less you're going to use your iPad." Users who upgraded to an iPhone 6 now read on their tablets 19% less during the week and 27% less over the weekend. Those who now have an iPhone 6 Plus read on their tablets 31% less during the week and 36% less over the weekend.
But the post adds a caveat. "There remains one place where tablets still hold reign: Your nightstand. Regardless of which iPhone they have, users still reach for their iPads around 9pm for some late-night, bedtime reading."
Other screen-size trends that Pocket spotted are that bigger screens enable users to watch more video and to leave their second devices at home. Those with an iPhone 6 Plus open nearly 40% more video in Pocket than those who carry an iPhone 5 or iPhone 5s, and 16% more video than those with an iPhone 6.  And in a given weekend, users with an iPhone 6 Plus now view 67% more content on their phone than those with an iPhone 5 or iPhone 5s. Those with an iPhone 6 view 35% more than those with the smaller iPhones. Pocket notes that "Either way, you can rely more on your phone on-the-go, and leave the iPad at home."
One drawback of a bigger screen is that the phone becomes "less portable." Pocket explains, "It's pretty tricky to read on your iPhone 6 Plus with one hand and grasp a subway pole with the other. Turns out that those with an iPhone 6 Plus read 22% less on their morning commutes than those with an iPhone 5/5S or 6. More than two times as many Pocket users are opting for the iPhone 6 instead of the iPhone 6 Plus, which Pocket interprets to mean that "convenience and portability trump a better (and bigger) entertainment and reading experience."
Pocket's observations provide interesting insight into how consumers are using the new iPhones, though it's worth noting that the iPhone 6 and iPhone 6 Plus are still new, and it's not hard to imagine that consumers naturally spend more time with a new device. And even if Pocket's data suggest a longer-term trend that will see new, larger-screen phones cannibalizing the sales and utilities of tablets, that's hardly a novel concept.
Especially for Apple, whose chief executive Tim Cook, according to Quartz, has said that he's fine with the fact "that some people will look at an iPad and an iPhone and decide just to get an iPhone." Additionally, Pocket's data, by nature, deals with only a specific group of users reading saved articles and watching saved videos with the Pocket app — a group that isn't statistically representative of the entire base of iPhone or smartphone users.
As the Pew Research Internet Project reported recently of Americans' technology use and gadget ownership, 77% of Americans aged 16 to 29  and 49% of Americans age 30 and up own a smartphone, and 38% of Americans 16 to 29 and 34% of those 30 and up own a tablet. And the proportion of Americans who own both a smartphone and tablet — a prerequisite for inclusion in Pocket's observations — is also a smaller subset than the larger group of smartphone users. Pocket's data draws from a relatively small segment of the market — consumers who both own an iPad and upgraded from the iPhone 5 or iPhone 5s to the iPhone 6 or iPhone 6 Plus. But despite those limitations, Pocket's data does highlight some already-identified trends in the tablet market.
The International Data Corporation (IDC) recently reported that growth in the tablet market is expected to slow from 52.5% in 2013 to 7.2% in 2014, illustrating the slower-than-expected replacement cycles that see consumers using a tablet for more than three years, and in some instances more than four years. As a press release on the data reported at the time, "the two major drivers for longer than expected tablet lifecycles are legacy software support for older products, especially within iOS, and the increased use of smartphones for a variety of computing tasks."
While Pocket's data may not represent the smartphone market and user base overall, it's exactly in line with IDC's assertion that consumers are more often using smartphones for tasks that they have reserved for tablets in the past. And while Tim Cook may be okay with that — perhaps in no small part given the fact that the iPhone is a much higher-margin product for Apple than the iPad — the rest of the market will need to come to terms with consumers' shifting habits of smartphone and tablet use and content consumption.
More From Tech Cheat Sheet:
Want more great content like this? Sign up here to receive the best of Cheat Sheet delivered daily. No spam; just tailored content straight to your inbox.