How Crowdfunding Allows You to Invest in Inspirational Ideas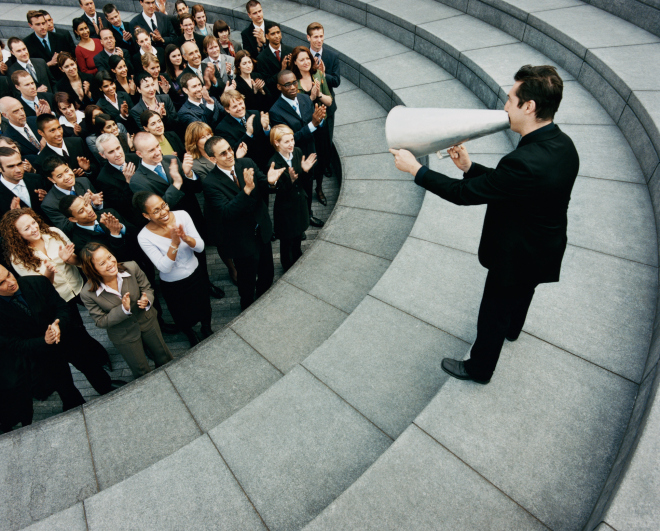 Years ago, when you wanted to start a business venture, you would have to find investors by proposing your idea in person. Crowdfunding has changed the way people finance projects and businesses. Virtually anyone — musicians, actors, authors, screenwriters, entrepreneurs, or those looking to lend a helping hand — can obtain funding from the "crowd." That is, of course, if they like your idea.
Kickstarter had a large role in kick-starting the whole idea. Launched in 2009, the site has collected over $1 billion in funding for around 60,000 projects. Enticed by the creative process and the promise of some sort of reward, like a copy of a book or an album for instance, over 6 million "backers" have pledged money to various projects. It works on an all-or-nothing model. Project creators indicate a budget goal, and if — and only if — they meet that goal do they receive the funds for their project. The success rate among the all-or-nothing model is fairly high. Of those projects that receive 20 percent of their funding, 81 percent reached their full goal.
These days, you can choose from dozens of crowdfunding sites. It's best to choose a site where your idea is more likely to stand out and receive positive feedback. Some crowdfunding sites specialize in certain areas. For instance, PledgeMusic is primarily for musicians. You also want to look for a site that offers fair, transparent terms and conditions, and one with a high rate of success. Right now, there are some pretty amazing things happening on these sites. Here are a few.


Kickstarter
Ranked number 337 on Alexa, Kickstarter is full of great stories. For instance, over 76,000 backers are behind one Kickstarter project right now. They are rallying behind Levar Burton in his quest to bring Back Reading Rainbow. "Just take a look, it's in a book," the series told children beginning in 1983. Millions of children tuned into the PBS series over the years before it ended almost a decade ago. Burton reminds his supporters and potential supporters of troubling statistics, such as how one out of four kids grow up illiterate, and how children who can't read at their grade level by 4th grade are 400 percent more likely to drop out of school. He has currently raised nearly $3.5 million and he has set a new goal of $5 million. It remains to be seen whether or not Burton succeeds in bringing back the children's show, but his efforts are certainly commendable.
Historically, Kickstarter has been a breeding ground for several successful projects. Scott Wilson is an example of such success. A few years back, he proposed an idea on Kickstarter involving TikTok and LunaTik wristbands. Wilson had a goal of $15,000 and raised almost $1 million for his nano watches, which Apple began selling in its stores.

Indiegogo 
Right now on Indiegogo, one trending project is a GOkey ring that has a charger, locator, and data storage. Investors in the GOkey can invest or "pledge" at several different levels. They can choose various discounts on pre-ordering the device, such as buy two, get one free, or $10 off of the retail price. By selling the project in advance using these "perks," GOkey makers have already raised $582,874, an amount in large excessive of their original $40,000 goal. 
Technological projects are not the only type of creations you can place on Indiegogo. A team of two directors are making a film called Cowspiracy: The Sustainability Secret. Investors can pledge to this project at several different levels as well. Levels range from a $10 pledge, which gets you a thank you for supporting the cause, all the way up to a $50,000 pledge, which will offer you the role of the film's executive producer. Other levels offer rewards, such as a copy or download of the movie, are available for those who donate around $25. Cowspiracy directors reached and exceeded their $100,000 goal in about one week. We'll see in the coming months how GOkey and Cowspiracy do, but given their level of support, a bright future may just be in store for these two start-ups.
If you decide to post your project on Indiegogo, flexible funding is available. If you don't reach your goal, you can still use pledge money toward your project and Indiegogo takes a 9 percent cut from what you earn. If you reach your goal, you give 4 percent to Indiegogo. If you opt for fixed funding, you must reach your goal to keep any pledge money.
Indiegogo is currently ranked number 779 in the U.S. and 1,626 in the world on Alexa, meaning it is one of the more popular crowdfunding sites.


GoFundMe
Ranked number 517 in the U.S. on Alexa, GoFundMe has several campaign options to choose from. You can start a charitable cause, propose a business idea, or even a personal campaign for donations. GoFundMe users can keep each donation, regardless of the total amount they receive, and pay 5 percent of the donations they collect to the site. GoFundMe also, however, offers the all-or-nothing model for those who cannot benefit from just any monetary amount. These users opt for this preference and offer rewards to those who pledge.
On GoFundMe, you'll find users in the business section who are looking to open up a consignment store, start a food truck business, or even save a business like a bookstore at risk of shutting down. In the charity section, there are causes ranging from saving Iberian wolves to running for wounded warriors.
Perhaps the most intriguing  part about GoFundMe are the countless personal stories. These personal campaigns do actually earn money, and some even reach or exceed their goal. One example of such a personal campaign is "Love the Smidt Family." This campaign involves a pastor who lost his job. The pastor's loved ones have collected over $50,000 in support on the site. This funding should allow the Smidt family to get back on their feet.
When people join together to support one another, astonishing stories such as these emerge. Crowdfunding, although controversial in some regards, has made it possible for the average person with an idea to achieve their goals without being held back by financial limitations.
More From Wall St. Cheat Sheet: