How Facebook Is Growing Its Place in Politics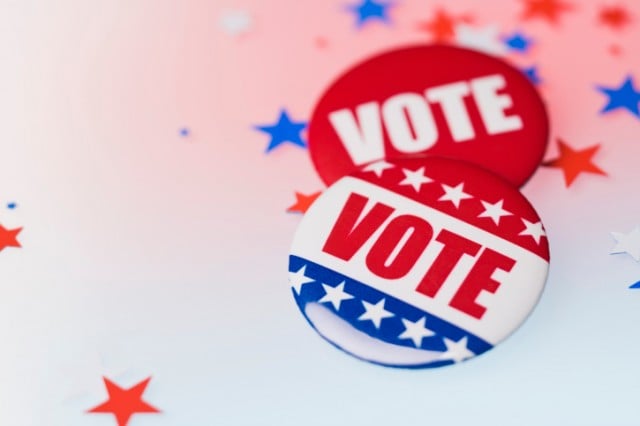 As social networks become more ubiquitous in Americans' everyday lives, valuable information about them becomes a commodity for networks like Facebook to investigate and build into valuable tools for businesses. One of the few things that Facebook doesn't ask you when you fill our your profile on the social network is which political party you're associated with or which candidates you're likely to vote for in the next election. But even as it cuts back on its longstanding efforts to encourage voting among Facebook users, the social network is working to define its role in politics and pitch its tools to politicians who are willing to pay for the ads and the tools they need to access Facebook's wide base of users and their data. As Tech Cheat Sheet reported in November, Facebook is reducing its efforts to promote voting among its users. Despite its long-standing record of experiments to see how its messaging can influence users' voting behavior and increase their interest in politics, the company seems to have lost confidence that its intent to "understand and improve our society, wellbeing, and the world around us" with those experiments is enough to shield it from bad press and user backlash over social experiments. The company has chosen to end its large-scale "voter megaphone" study, a program that has included some studies over the years whose results won't be fully disclosed to the public until 2015, when academic reports on the studies are published. Most users have little idea of how Facebook constantly changes and experiments with the algorithm that populates the News Feed. Dissatisfaction over how the social network experiments on its users — without informing them of how it manipulates their experience with the social network — rose to a boiling point over the summer, when it was revealed that Facebook altered the emotional content of 700,000 users' News Feeds to determine whether emotions spread contagiously over a social network. Facebook could also fear potential political backlash when the impact of its experiments are revealed. Because Facebook's user base skews Democratic, the data will likely show that the voter megaphone pushed more Democrats to the polls than Republicans. Such news wouldn't sit well with Republicans on Capitol Hill. Facebook's previously-proven ability to boost voter turnout by as much as 2.2% sounds statistically small, but is significant by the standards of elections that are won at the margins. For the 2016 election, Facebook is stopping its experiments. All Facebook users will see the same "I Voted" button — or no button at all — and Facebook won't measure how many users that messaging encouraged to vote, or whether some types of messaging are more effective than others. Facebook's narrowing of the scope of its experiments could appear like a concession to critics of the social network's experiments on its users. But the narrowing of efforts to get users to vote — efforts it seems have a positive effect on society — seems less about reducing experiments on users and more about defining Facebook's rule as a valuable tool for politicians and campaigns, who are increasingly willing to pay for ads and other tools to reach potential voters. As Derek Willis reports for The New York Times, political campaigns have typically been able to easily access the friends of users who sign in to politicians' Facebook apps. That automatic access will go away starting next year, when campaigns will no longer be able to send users unwanted messages. The change helps Facebook address complaints that the social network shares too much of users' information without their consent, and it could also lead to more campaign advertising for Facebook. President Barack Obama's 2012 campaign used Facebook to create a list of 1 million people. Users signed into the campaign's website via Facebook, using a custom app to do so. The app then asked them to authorize the campaign to access information about their Facebook friends, and when that permission was granted, the campaign could compare users with existing voter files to identify the voters it needed to reach. Many political campaigns now have their own Facebook apps, not just pages. The changes mean that come next May, users of a campaign's app will need to explicitly authorize campaigns to access their friends. When they do authorize that access, the campaign will only be able to see friends who have also signed in to the app. Additionally, users will be able to log in to apps anonymously, an option that would also limit the range of people that campaigns can automatically access. Jon Ward of Yahoo News described the policy change as "closing the door on one of the most sophisticated social targeting efforts ever undertaken," but the ability for campaigns to find friends of their supporters won't be completely eliminated. Campaigns can ask Facebook supporters to send messages to their friends, or ask campaign supporters to define their relationships with others in the same area or by interest. The policy changes don't affect Facebook's ability to develop sophisticated tools for advertisers, such as one that enables campaigns to match lists of voters to existing Facebook users, using their email addresses or phone numbers. Facebook's policy changes seem aimed at getting campaigns to spend more money on advertising to Facebook users, rather than gaining access to them for free. The politics section on the company's "Facebook for business" site pitches its tools to politicians, who it says can win their campaigns with Facebook's help. "Whether you're an elected official, a challenger, a political party or a political action group, Facebook can give your campaign an edge during every phase of the election," the site explains. "From organizing supporters and raising money to persuading and turning out key voters, it's never too early to start using Facebook to connect with the people who matter most to your campaign." "Success stories" on the site include the Obama for America campaign and the Terry McAuliffe for Virginia campaign. Facebook says its tools enable campaigns to "organize between elections," "activate the people who love what you're doing," "help people decide," and encourage users to vote. Facebook says that campaigns can use ads to encourage users to like their Pages so that they can reach more supporters, deliver targeted messages in their News Feeds, and use Facebook's marketing tools to build their email lists, optimize the targeting of ads, target supporters with fundraising and requests for volunteer help. They can also use Facebook's "Lookalike Audiences" tool to reach people who are similar to their current supporters. Campaigns can also target advertising using Facebook data on users or political segments from third-party data providers, such as information on registered voters, donors, people in specific congressional districts, and consumers based on their purchasing behavior. More from Tech Cheat Sheet:
Want more great content like this? Sign up here to receive the best of Cheat Sheet delivered daily. No spam; just tailored content straight to your inbox.