How Facebook's 'New First Screen' Approach Is Winning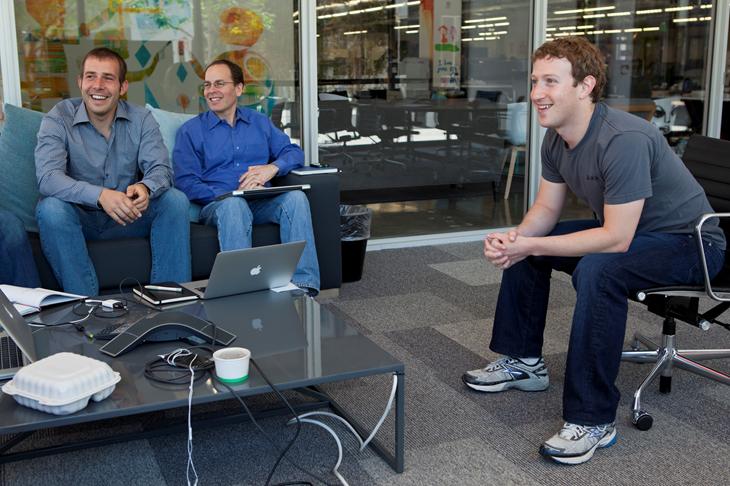 As the mobile industry picked up steam in late 2012, investors started believing that Facebook (NASDAQ:FB) had somehow missed the boat. That perception changed after the social networking giant showed how well it monetizes mobile with its 2013 second-quarter earnings report. Now, Facebook is doubling down and calling mobile not only a primary concern but in some ways, the only concern. It's an approach that is winning over analysts and advertisers alike.
On Monday at Advertising Week in New York, Facebook showcased more figures that indicate its "mobile first" strategy is outperforming expectations. Jim Squires, head of product marketing for Facebook, presented his case by calling mobile devices "the new first screen." Squires said Facebook has 469 million users on mobile devices every day, a number that is constantly growing as desktop use declines.
In fact, Squires had stats showing smartphone users rarely put away devices for more than two waking hours per day — a high estimate among certain groups, he added. This factor eliminates the need for marketing targeted at primetime audiences and makes Facebook more appealing to advertisers of all stripes. It's one reason the company is causing even more buzz than usual during its Advertising Week presentations. Wall Street analysts were certainly taking notes on what advertisers had to say.
According to a Bezinga report, Citigroup analysts upgraded Facebook to Buy on Tuesday following discussions with advertisers on the reach of the social media giant. Citi analysts called Facebook's gains reflected in its second-quarter earnings not only "sustainable" but ones that could lead to "further growth and gains." Citi also raised the price target from $32 to $55.
Facebook has made it easier on marketers by configuring its platforms to channel the same ads across desktop, tablet, and smartphone screens while figuring out how to target the narrowest audiences. Squires presented Nielsen data showing Facebook had 90 percent accuracy in narrowly targeting audiences compared to the 38 percent accuracy standard in the industry.
Squires told the audience at The New York Times's Center Hall that one could stop considering mobile marketing somehow different from marketing in general. Facebook has proven that its own mobile first strategy works, and the company has proof it's time to make that the only strategy for increased monetization. The advertising industry is convinced; Wall Street is, too, apparently. Facebook stock topped $50 for the first time Thursday, proving the $55 price target was not so bold a call.
Don't Miss: Wall Street 'Likes' Facebook: Shares Top $50