How High Will Twitter's Pre-IPO Price Targets Go?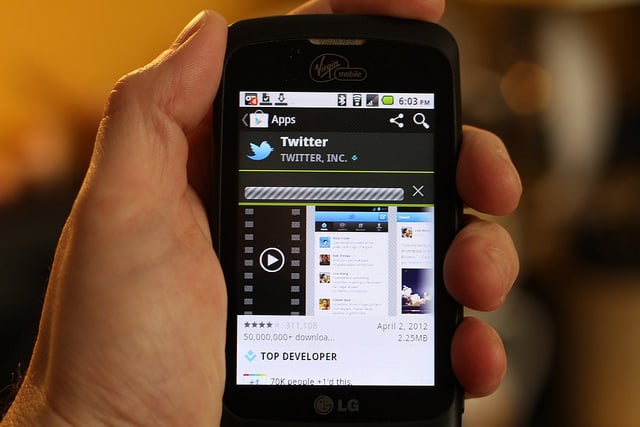 As investors eagerly await the debut of Twitter (NYSE:TWTR ) on the New York Stock Exchange, some analysts see price targets anywhere from 30 percent to 300 percent above where the social media stock will debut on November 7, Reuters reports. Though some Wall Street insiders see lower demand when compared to the Facebook (NASDAQ:FB) initial public offering, the Twitter IPO is easily the hottest topic for investors this holiday season.
According to Reuters, Morningstar analysts placed a price target of $26 per share against the expected IPO price of $17 to $20, while Pivotal Research has Twitter at $29. Among the most bullish analysts, Topeka Capital tops the list at $54 while Sun Trust has the micro-blogging platform's stock valued at an even $50.
Analysts see the yet-to-be-profitable social media site having the potential to rise because of the conservative nature of the company's valuation. When Twitter's leadership closed its first week of meetings with institutional investors Friday, a report from Bloomberg indicated there were enough buyers to snatch up all 70 million shares already waiting in the wings of the NYSE in advance of its Friday, November 7 debut.
The preparations for Twitter's IPO have been extensive. Last week, the NYSE made a dry run of the IPO in further hopes of avoiding the problems that plagued Facebook's debut on the Nasdaq. Between its decision to go with the Big Board rather than the tech-heavy Nasdaq and its valuation at a point analysts described to Reuters as "reasonable," Twitter is doing everything it can to learn from industry mistakes.
In the case of Facebook and LinkedIn (NYSE:LNKD), both social media stocks saw considerable losses following their IPOs. Those with bullish points of view cite the growth in revenue for Twitter as well as the partnership with the National Football League and TV properties as a road to significant profit. Bears would suggest caution in the face of the ever-changing trends in social media.
Either way, Twitter's IPO price will officially be set on Thursday, November 6. Trading is expected to begin the following day. If the indicators are accurate, there won't be many shares on the market once the first day of trading ends.
Don't Miss: Facebook's CFO Spooks Investors Following Earnings Release.