How Innovation Helped Apple Win Its Antitrust Lawsuit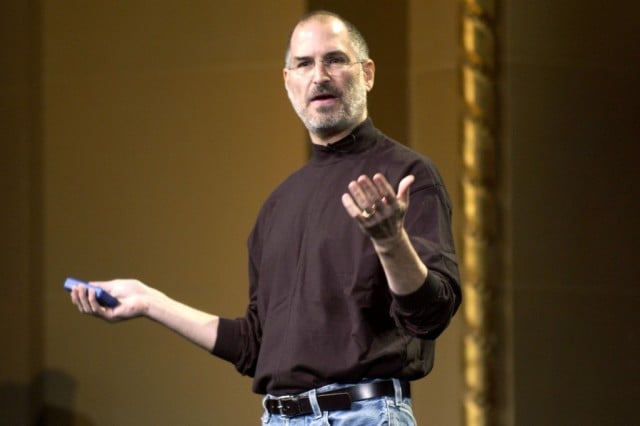 Apple recently won a lawsuit over an iTunes update that caused music sold by competitors' stores to be incompatible with its iPod music players, in a victory that demonstrates how constant innovation — or at least improvements — with a tech company's hardware and software can be its best defense against lawsuits.
As The New York Times reported, an eight-member jury in federal court rejected a lawsuit 10 years in the making, giving Apple the victory in an antitrust lawsuit that accused Apple of using a software update to orchestrate a monopoly over the digital music market. The jury decided that Apple had used the update, iTunes 7.0, to deliver genuine improvements to the software running on iPods. The verdict wrapped up a class-action lawsuit that had seen various courts, taken different forms, and even contained a variety of accusations before it went to trial in early December.
The 10-day trial took jurors back in time, to an era when Apple was still an underdog and music downloads were growing in popularity. The lawsuit involved iPods sold from September 2006 to March 2009, which were able to play only the songs that Apple sold in the iTunes Store, or those that users loaded from CDs, not music from competing stores. The plaintiffs alleged that Apple made changes to the iTunes software in order to make it incompatible with other companies' devices and drive up the price of iPods. The plaintiffs represented up to 8 million harmed consumers and sought $350 million in damages, an amount that could have been tripled to exceed $1 billion under antitrust laws.
However, the two plaintiffs initially appointed in the case were discovered to have not bought iPods in the relevant time period, and while a new plaintiff was appointed hours before the case went to the jury, she was not given time to testify. In their closing arguments, Apple's lawyers pointed out that the plaintiffs' side lacked any actual customers saying that they had been harmed. William Isaacson, Apple's lead lawyer in the case, said at the time: "There's not one piece of evidence of a single individual who lost a single song, not even a complaint about it. This is all made up at this point."
The case hinged on the question of whether Apple delivered improvements with the update
The jury was initially instructed to assess whether two versions of the iTunes software — iTunes 7.0 and iTunes 7.4, released in 2006 and 2007 — delivered genuine product improvements, but the judge tossed the claim about the second version when an economist testifying for the plaintiffs conceded that he had not assessed any impact of that version of the software. In a statement after the verdict, an Apple spokeswoman said, "We created iPod and iTunes to give our customers the world's best way to listen to music. Every time we've updated those products — and every Apple product over the years — we've done it to make the user experience even better."
As The New York Times reports, the backdrop for the case was an old fight between Apple and RealNetworks, an online media service that created a workaround to enable songs sold in its store to play on iPods, as well as other media players. In 2004, Apple issued a statement accusing RealNetworks of hacking the iPod. In that statement, it also warned that future software updates might prevent songs sold by the service from playing on iPods.
Apple executives emphasized in their testimony that the iTunes software updates that disabled rivals' software included necessary "security enhancements" to protect iTunes music from hackers. The Wall Street Journal notes that with the iTunes 7.0 update, Apple also added the ability to play movies on iTunes, as well as scan through album art with Cover Flow. In a much buzzed-about videotaped deposition, recorded six months before his death, Steve Jobs noted that iTunes hacks put Apple in violation of its contracts with music companies, who might then "yank the license" and withhold their labels' music. Jobs said that the process of fixing hacks " might screw up the Real technology anyway, as collateral damage."
Innovation — or at least improvement — is Apple's strongest defense
Michael A. Carrier, a professor at the Rutgers School of Law, told The New York Times that the verdict was no surprise. The plaintiffs' lawyers, Carrier points out, faced an uphill battle in trying to demonstrate that Apple wasn't adding innovations with the updates to the iTunes software, even if blocking competitors' songs was a "side effect" of those updates. The Wall Street Journal reports that Carrier explained that "Very few of these cases make it this far" because defendants only need to show "a little bit of a product improvement and then it gets thrown out."
As John Shinal of USA Today points out, Apple's primary defense in the iPod case is one that has saved other tech giants faced with the fallout of tactics that can ultimately reduce choice in consumer tech markets. That defense is innovation. While the iPod is now synonymous with the idea of a handheld digital music player, a company called Diamond Rio produced the first mp3 player. And while iTunes has sold the most music for years, RealNetworks pioneered the concept of streaming songs over the Internet with the Rhapsody service it owned at the time.
Shinal argues that the iTunes software was a tool for Apple to get users to choose between its technology and competitors', and its hardware and software innovations made the iPod easy to use — and helped win over consumers to Apple's platform. He notes that the final innovation "that buried stand-along digital music players" was the iPhone, which transformed the smartphone into a device for entertainment as well as communication.
So while Apple had a much easier case to argue than the plaintiffs in the antitrust case, the continual innovations and improvements brought by Apple engineers over the years are what ensured that Apple won the case with jurors. When it comes to technology products and the lawsuits that occasionally come with them, the improvements that companies deliver with updates to their software and hardware can prove to be their best defense.
More from Tech Cheat Sheet:
Want more great content like this? Sign up here to receive the best of Cheat Sheet delivered daily. No spam; just tailored content straight to your inbox.