How Is Netflix's Original Programming Measuring Up?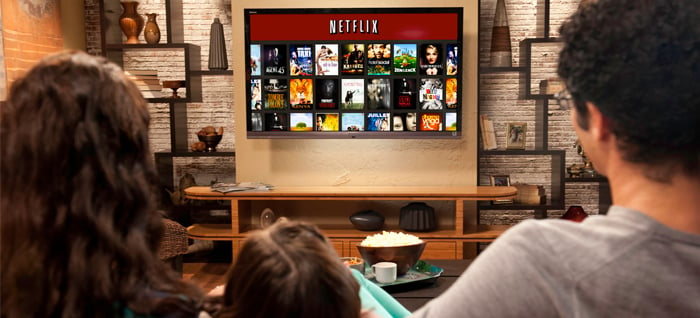 Most people know that Netflix (NASDAQ:NFLX) has become an incredibly popular way to watch TV, but little information on viewership and a lack of traditional ratings have made it difficult to analyze the online TV streaming service. A recent study released by GfK helps shed light on how consumers are using Netflix.
One question on the minds of media companies is how many people are watching their shows via Netflix, and how well Netflix's new original material is performing in comparison. According to the GfK study seen by the Wall Street Journal, Netflix's original series House of Cards has not performed as well as previous seasons of older shows, like Mad Men and Breaking Bad.
The study found that House of Cards accounted for less than one percent of Netflix viewership during a week in April, when the study took place. Mad Men and Breaking Bad each accounted for three percent of TV shows viewed by Netflix users in that same week. There were about 45 different shows clustered around the one percent mark.
The GfK study was fairly limited, as it only surveyed a small sample size, and the trial lasted just a week, but media companies are hungry for whatever information they can get about how their programming is performing on the popular streaming service. Another factor affecting the performance of House of Cards is that the entire first season of the show was released back in February. The study didn't take place until April, and House of Cards might have performed higher had the study been done around the time of the show's release.
Netflix's move to create original programming has been fairly successful. House of Cards received critical acclaim, and was nominated for an Emmy award in Best Drama Series. The Emmy nod is a big deal for online streaming original programming. Television's top awards are apparently ready to accept online programming on equal ground as traditional TV.
The GfK study found that the average Netflix user watches 5.1 TV shows and 3.4 movies per week, spending an average total of eight hours per week on the service. Netflix and its rivals Amazon.com Inc.'s (NASDAQ:AMZN) Amazon Instant Video, as well as Comcast Corp. (NASDAQ:CMCSA), Walt Disney Co. (NYSE:DIS), and News Corp.'s (NASDAQ:NWS) media arm 21st Century Fox-owned Hulu, do not disclose information on viewership. It can be expected that media companies and traditional TV providers will be hungry for more studies on the streaming services as they continue to grow in popularity.
Follow Jacqueline on Twitter @Jacqui_WSCS