How Is Your Binge-Watching Bad for Netflix?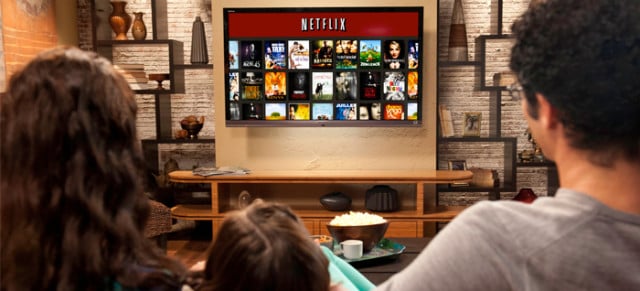 Netflix (NASDAQ:NFLX) has made the practice of binge-watching popular, with users of the streaming TV service able to watch endless seasons of their favorite shows with no interruptions, but according to a report from Variety, binge-watching could have a negative effect on the company's bottom line.
Variety analyzed a small disclosure in Netflix's second-quarter earnings report, which said, "We are in the early stages of original content, and continue to monitor whether the viewing pattern is higher than initially expected in the first few months to suggest that we amortize at a faster initial rate."
This basically means that Netflix may have to reevaluate its practice of releasing entire seasons of original shows like House of Cards and Orange is the New Black all at once. The company spends huge amounts producing the original content — it's been estimated Orange is the New Black cost $52 million for the first season — that viewers can then watch in huge chunks rather than one episode per week like traditional television shows. Netflix's original shows get all their viewership and therefore make all their money within a couple of weeks of their release.
Barton Crockett, an analyst with Lazard Capital Markets, spoke to Variety about the effect these all-at-once releases could have on Netflix's stock. "It would create potential for price swings, given that this is a volatile stock, and accounting for content costs is a hot-button issue," he said.
Traditional TV networks monetize a show during its premiere window, while Netflix does it over the entire run of a series. Netflix's philosophy is that it doesn't matter whether you watch the entire series of Orange is the New Black the day it premieres or two years later. But since so many choose to watch as much of a show as quickly as they can, Netflix sees all the value of its original programming come and go quickly.
The value of the non-original series available on the service is much more spread out over time, as different people are more likely to get into various shows at different points in time instead of the heavily promoted Netflix originals. "We believe there's a big difference between putting up a previous season of The Walking Dead and a new season of House of Cards," Crocket said to Variety.
For now, it's uncertain if Netflix will have to change its policy on how it releases original content or if viewers would even accept losing the comforting black hole that is binge-watching. Crocket acknowledged that the price swings around Netflix's original shows won't affect the company's cash flow or valuation, so the company may just decide to deal with a lumpy balance sheet.
Follow Jacqueline on Twitter @Jacqui_WSCS
Don't Miss: 7 Batman Films That Didn't Make the Cut.