How Is Your Favorite Retail Store Stalking You?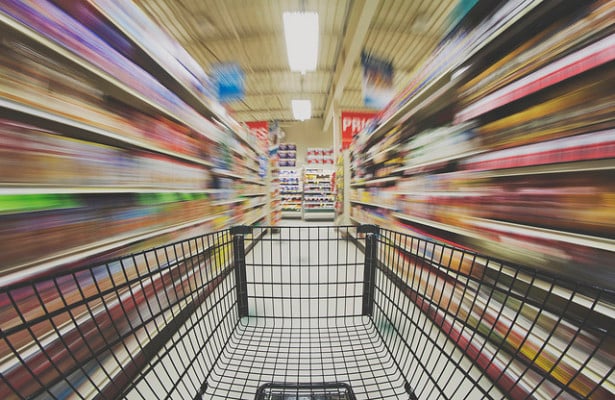 Brick-and-mortar retailers like Nordstrom (NYSE:JWN) and Macy's (NYSE:M) are upping the ante against online retailers like Amazon.com (NASDAQ:AMZN) by investing in data collection technologies that use Wi-Fi signals to track customers via their smartphones.
Physical retailers believe they are missing out on important data — which online retailers gather via cookies and sign-up subscription services — about their customers, such as how many repeat visitors they experience and how many customers shop at their stores.
Nordstrom decided to test a new technology that allowed it to track customers' movements by following the Wi-Fi signals emitted from their smartphones. But according to Nordstom, shoppers were unnerved by the sign it posted telling them they were being tracked.
"We did hear some complaints," Tara Darrow, a spokeswoman for the store, told The New York Times. Nordstrom ended the experiment in May, she said, in part because of the comments. The Times reports that Nordstrom's experiment is part of a movement by retailers to gather data about in-store shoppers' behavior and moods using video surveillance and signals from their cellphones and apps to learn information as varied as their sex, how many minutes they spend in an aisle, and how long they look at merchandise before buying it.
All sorts of retailers — including national chains like Family Dollar (NYSE:FDO), Cabela's (NYSE:CAB), and Mothercare – are testing technologies to help them gather intelligence on matters such as better store layouts and customized coupons. Many of these retailers believe that they are doing nothing more than what online retailers do.
"Brick-and-mortar stores have been disadvantaged compared with online retailers, which get people's digital crumbs," Guido Jouret, head of Cisco's (NASDAQ:CSCO) emerging technologies group, which supplies tracking cameras to stores, said to the Times. Why, Jouret asked, should physical stores not "be able to tell if someone who didn't buy was put off by prices, or was just coming in from the cold?"
New York-based company Nomi develops in-store optimization software that uses Wi-Fi to track customers' behavior in a store, but goes one step further by matching a phone with an individual. When a shopper has volunteered some personal information, either by downloading a retailer's app or providing an e-mail address when using in-store Wi-Fi, Nomi pulls up a profile of that customer — the number of recent visits, the products that customer was looking at on the site, purchase history, etc. The store then has access to that profile.
Many consumers interviewed by The New York Times considered the technology to be an invasion of their privacy and didn't agree with the technology being used in stores. Venture Beat agreed that retailers were making a big mistake in its recent report.
"By relying so much on data and analytics, retailers are ignoring their more significant and fundamental problem: The in-store experience is typically really, really awful," said Ricardo Bilton from Venture Beat. "For retailers, the goal shouldn't be to emulate Amazon and envy its data and price-driven hegemony — it should be to offer a very different experience from Amazon: More human, more comfortable, and less about viewing customers as sacks of data and more as, well, people."
On the other hand, for the young consumer who doesn't mind tapping into free Wi-Fi while shopping and loves the opportunity to save some dollars with customized coupons, this could be the step retail stores need to take in order to offer an additional point of difference. This technology has the potential to offer the best of online shopping and store shopping experiences all in one. The shopper will be able to experience the perks of in-person customer service as well as digital deals on the fly via their smartphones.
Don't Miss: Here's Why the American Consumer is Less Engaged.