How Likely Are You to Get Rich Through Social Media?
Before the days of social networks, networking strictly involved in-person meetings, telephone calls, and even letters. Our "friends" and supporters were, for the most part, people we knew in person and took the time to develop a relationship with. It's no secret that social media has changed the way we communicate with one another on a daily basis.
Email communication began in the early '70s and by the late '70s, bulletin board systems (BBS) started popping up. On these bulletin boards, people would share information, knowledge, and interact with one another. In the '80s, players like America Online entered the game, and later, chat rooms became a place where we began frequently talking to strangers.
Finally, social networking evolved into sites like Friendster and MySpace in the early 2000s and since then, so many social networks have become available for our use, it is difficult for the average person to keep up.
People use social networks to fill many purposes — boredom, meeting people, or to promote a product or business. Some people, however, have been able to capitalize on social media in a major way by publicizing a talent and achieving fortune, fame, or both. YouTube's Fine Bros. are a good example. One of their most popular YouTube videos portrays children reacting to computers from the late '70s. According to CNBC, their 8.2 million subscribers and over 1.6 billion page views brings them in somewhere between $849,000 and $7.1 million per year.
Could this happen for just anyone?
Investment Cost
To achieve the following necessary for substantial wealth, you would likely need to hire a social media consultant. For a consultant to come work with you for a few hours, you're looking at a cost of at least $1,500.
You also have to invest resources into creating online profiles or videos. If you have any props or equipment involved, this is an additional cost. Perhaps the most substantial investment cost, however, is time. If you spend three hours per day working on this goal of gaining a social media following, the opportunity cost of this time (using the federal minimum wage) is around $152 per week, or $7,917 per year.
Probability
There are 65 hours of videos uploaded to YouTube every minute, according to one estimate. All together, nearly 1 million videos are uploaded to YouTube each day. On Twitter, you are in a community with 465 million other users and these users create 175 million tweets per day. If you're on Instagram, there are around 200 million other users and 60 million photos uploaded daily.
When you consider the mass of people on these sites and then take into account the relative handful of them who have achieved some sort of social media fame, the numbers are not favorable. Your odds of being struck by lightning (1 in 3,000) are higher.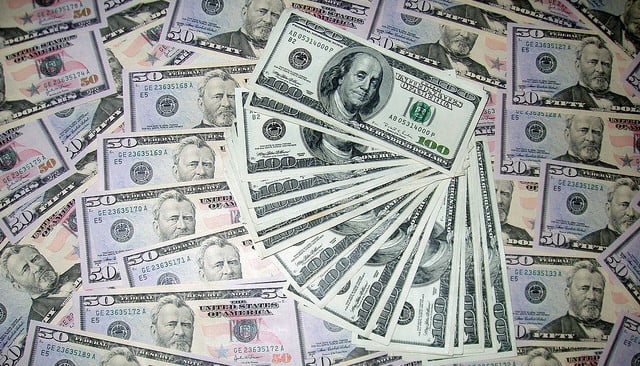 A Few Cases
Of course, there are some YouTube contributors who end up creating video gems and people subscribe to their channel for comedic entertainment. These include users like Joanna Rohrback (the prancercise lady) and Caitlin Heller (for the the worst twerk fail.) Then there are the musicians, reporters, and academics who achieve wealth by doing something extraordinary, hilarious, inappropriate, or unique.
Perhaps the most common cases of social media and internet wealth are the programmers and developers who create social games, like the guys over at Zynga. Or, the developers of new social networks and partner sites who have been able to acquire wealth through ad revenue.
Getting back to the question: could the average person become rich through social media? Yes, it is possible, but highly unlikely.
More From Wall St. Cheat Sheet: