How Long Will Baidu's Black Eye Last?
Baidu's (NASDAQ:BIDU) fourth-quarter and full-year 2012 earnings report was bad enough that it pulled the stock down 12 percent and prompted an immediate downgrade from analysts at both Raymond James and Stifel Nicolaus. The stock is now just about 11.5 percent away from its 52-week low of $85.96 as bulls abandon their positions and the bears add to their holdings in rival Qihoo (NYSE:QIHU).
How bad were the results?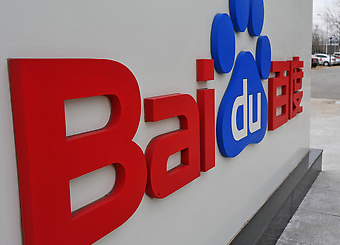 "Bad" may be an overstatement, but the market reaction was overwhelmingly negative. Analysts were looking for profit to increase 37.6 percent year-over-year to $1.28 per share for the quarter, and to increase 57.9 percent to $4.77 per share for the year. This expectation followed a 62.4 percent year-over-year profit growth in the third quarter. Revenue expectations called for a 42.1 percent growth to about $1 billion.
Baidu's results were in line with expectations, but company forecasts projected a weakness that investors responded to. Revenue rose 41.6 percent to $1.017 billion and income climbed to $1.28 per share. Looking ahead, though, Baidu provided guidance for revenue of between $945.4 and $975.9 million.
Echoing part of the debate surrounding Facebook (NASDAQ:FB), the company's high R&D costs, coupled with the growing trend toward mobile usage, is expected to curb advertising revenue. Content, bandwidth, and traffic acquisition costs rose in the quarter, with TAC now accounting for 9.6 percent of total revenues. SGA expenses increased 51.7 percent, while R&D expenses were up 69.6 percent.
Analysts were quick to point out the negative margin pressure…
According to Forbes, the analyst at Raymond James who downgraded the company from "Outperform" to "Market Perform" commented: "We expect margins to remain pressured throughout 2013 due to increased investments in the core search business and the consolidation of iQiyi [the company's online video website]."
Year-over-year, operating profit fell from 51.4 percent of revenue to 45.3 percent of revenue. On an annualized basis, margins shrank from 52.3 percent to 49.7 percent.
To be clear, many analysts still maintain a long-term positive outlook for Baidu. It still claims a tremendous majority of the Chinese search market and its current investment cycle is bound to end. Margins, while contracting, are still healthy. Like many other companies, Baidu seems to have contracted a case of "we grew really fast, and now we're plateauing," and investors are taking profit to look for other growth opportunities.
It will be interesting to follow the successes and failures that Baidu has in its attempts to successfully monetize mobile. This is also what investors are watching closely at companies such as Facebook and Google (NASDAQ:GOOG).

Don't Miss: Why Did These Results Hurt Baidu's Stock Price?